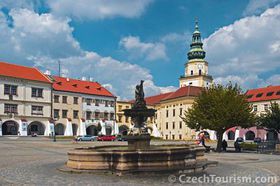 Kroměříž is among the treasures of the Czech Republic. At the end of 1998 the local gardens and chateau were entered in the UNESCO list of world cultural and natural heritage sites.
Visitors to Kroměříž are of course captivated by the town hall and its extraordinary clock. In the southern tip of the square stands the 84 metre high tower of the Kroměříž Chateau - the town's most remarkable monument.
Most significant is the Congress Hall, where in the year 1848, the constituent imperial congress of the Austrian monarchy took place. The archbishop's chateau is again known above all thanks to the gallery with paintings by Tizian, Chranach and van Dyck.
The exquisite premises of the chateau even today include areas for meetings of various symposiums which are also interesting for filmmakers. Director Miloš Forman finished his film Amadeus here. The profile of the chateau tower is also found on the Czech thousand crown banknote. Within the chateau grounds are gardens that are not only the green lungs of the town, but also feature one of the most significant historical works of garden architecture not just in the Czech Republic but in the whole of Europe.
Click on the image with the left mouse button, hold down and drag in the direction you would like to explore. You can zoom in and out the image with the "+" and "-" buttons located below the image: just click on the button and then on a spot in the image you want to see in more detail.
This content requires
Adobe Flash Player
and a browser with JavaScript enabled.
Built on
Flash Panorama Player
.
(c)virtual-zoom s.r.o.
Other Virtual Tours
Prague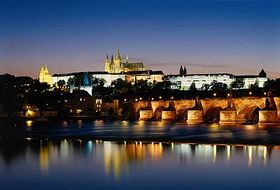 Prague is the capital of the Czech Republic. The historic centre of Prague with the unique panorama of Prague Castle is on the list of UNESCO world heritage sites.
Karlovy Vary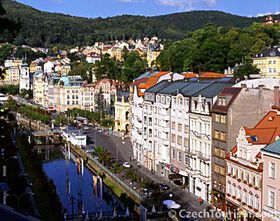 Karlovy Vary, the most famous and biggest spa in the Czech Republic, founded around 1350 by the Holy Roman Emperor and Czech king Charles IV.