Radio Prague's Monthly Quiz
Test your knowledge of things Czech! On the first day of the month Radio Prague will announce the month's quiz question on this site. At the end of every month we will draw six winners from the correct answers received. Join our contest and win a Radio Prague prize! Answers should be sent to cr@radio.cz by the end of the month.
The winners will be featured on this site.
Question for December:
Antonín Panenka who scored the famous penalty that won Czechoslovakia its only European Championship ever turns 70 this month. Who were Czechoslovakia's opponents in the final?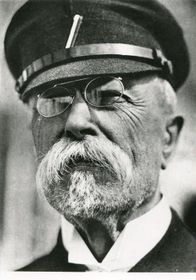 Tomáš Garrigue Masaryk
The correct answer for November: 17
Winners:
Nikolay Loginov, Russia
Gabriela Cerveny, Chile
Jonathan Murphy, Ireland
Mária Surányi, Hungary
Laskar Wahid, Bangladesh
Andreas Hanslok, Germany