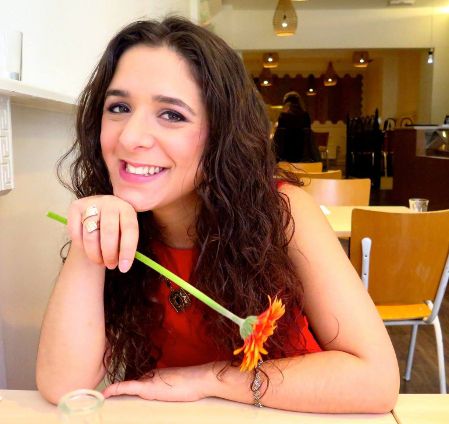 An American foodie goes to Prague
During her semester abroad in Prague, Halley Crane, an American college student and avid foodie investigates the culinary arts scene and food culture of the Czech Republic. In this series, Halley attempts to eat her way through the city of Prague to uncover the traditional specialties and edible innovations that the city has to offer.
A café paradise in Vinohrady and Žižkov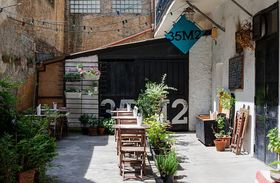 Café Pavlač, Photo: Café Pavlač Prague's Vinohrady and Žižkov are two up-and-coming culinary neighbourhoods full of quaint cafés and charming watering holes. Since living in the area, I've tried to spend as much time as possible café hopping, and sampling some of the tasty treats and comfortable ambiance on offer. More...
A Czech cafeteria that serves all of the classic dishes from grandmother's house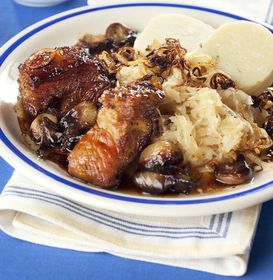 Moravian sparrow, photo: CzechTourism Even though I am not blessed with a Czech grandmother who can offer me some of the traditional dishes from Czech cuisine, I discovered the next best thing in the form of a classic Czech cafeteria in the centre of Old Town. Havelská Koruna is one of the most unique dining spaces I have found in Prague, with a counter that includes over 40 different Czech dishes each day, and a long line of customers eagerly waiting for a budget lunch in the centre of Old Town. Nowhere else have I been able to find such an extensive list of traditional Czech dishes. More...
Artisanal ice creameries are churning out frozen treats that beat the heat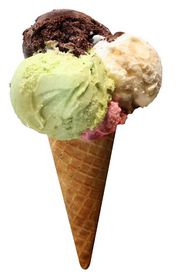 Photo: Becco Eliacik / freeimages Amidst the sweltering summer, like many Czechs, I began to crave some ice cream. Thankfully, this frozen substance has become something of a universal language, so it was no surprise that Prague offers some terrific ice cream opportunities. Ovocný Světozor has been serving ice cream to locals since 1992, and it doesn't look like the popularity is going to dissipate anytime soon. Angelato and Puro are two establishments that serve gelato made the Italian way, based on using fresh ingredients and ensuring that each flavor is handmade in small batches. More...
Up and at'em! Four Hearty Breakfasts in Prague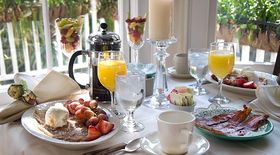 Photo: thesweedish / freeimages "Eat breakfasts like a king, lunch like a prince, and dinner like a pauper" – that's my motto. I had been told that breakfast on the continent would be quite different than back in the States, less of an occasion; less opulent. Bread, jam, and coffee, perhaps. More...
Prague's Gastronomy Museum: A valuable source of Czech food history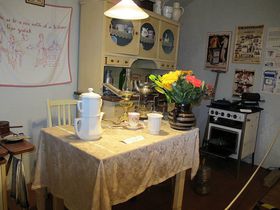 Photo: Barbora Vonderková I wish I had visited the Gastronomy Museum when I first arrived in Prague, so that I would have understood where Czech culinary traditions originated from before embarking on my eating tour of the city. More...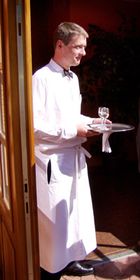 Photo: archive of Radio Prague The first time I heard the phrase, "it is not possible", I was at a Czech restaurant near Andel in the middle of winter, when my freezing Californian toes were not yet accustomed to the cold weather, and my stomach craved something hot and filling. The waiter did not know enough English to translate the menu for me, but from what I could decipher, I ordered potato pancakes and asked for them to be served without the accompanying pork shoulder. At this time I did not yet grasp how such pork could improve the flavor of a dish like potato pancakes – and I was still transitioning out of vegetarianism. More...
A survival guide for Czech dining etiquette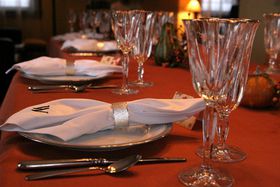 Photo: Lesley Weidenbener / freeimages I have discovered that dining etiquette in Prague is different from that back in the United States. Something that I have noticed since eating out in Prague is the requirement for reservations at restaurants, bars, and even coffee shops. The venue does not have to be a fancy affair to require a call ahead of time; I have made reservations at quite casual restaurants like burger joints and brunch cafes. More...
The Search for Seafood in Prague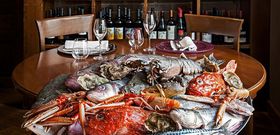 Photo: archive of Aromi Despite the fact that fried carp is the Christmas meal, the Czechs do not consume much fish. However, in recent years, restaurants have started offering more local freshwater and imported seafood dishes. More...
Vegetarianism in a meat-dominated land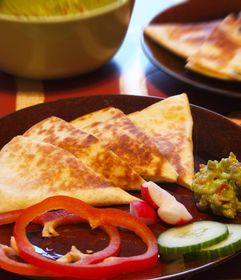 Illustrative photo: Kaleff / freeimages This week I challenged myself by eliminating the prime ingredient from the Czech diet — meat. I learned the phrase jsem vegetariánka (I'm vegetarian) in preparation for my endeavor. It seems that in most Czech dishes, meat is the main event, whether it be little bits of smoked pork snuck inside potato pancakes, intestine casing in soup, or just a plain knuckle roasting over an open flame. So how do Czech vegetarians cope here? More...
Prague's farmer's markets are a foodie's paradise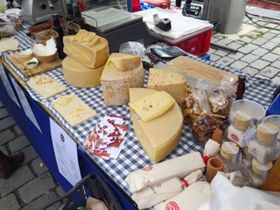 Photo: Halley Crane Farmers' markets have become an inescapable phenomenon for anyone interested in the culinary opportunities on offer in Prague. I've discovered that the markets in Anděl, Jiřího z Poděbrad, Holešovice, and Náplavka – on the banks of the Vltava – are somewhat akin to a traveling circus. On one day here, the next there. Familiar faces, familiar stalls, moving from one location to the next. More...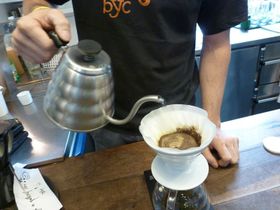 Photo: Masha Volynsky As a former barista and caffeine addict, one of my first priorities when coming to Prague was to find a good coffee shop, also known as a kavarna in Czech. Along the way I have discovered several distinct and delightful differences between American and Czech coffee culture. Coffee culture in Europe as a whole seems to be held in higher esteem than back in the States. More...
The trials and tribulations of Czech "polední" menus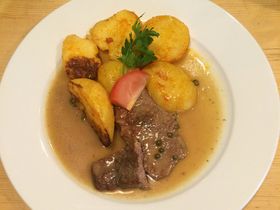 Photo: Halley Crane My mother always told me that breakfast was the most important meal of the day, but in Prague, that statement has some real competition against the mid day meal that reigns supreme. In contrast to the customs back in America, lunch is a time to eat out, enjoy a beer, and take a break from the office for a hot meal. Lunchtime is the best time to experience traditional Czech fare. More...
A culinary adventure hailing from Slovenia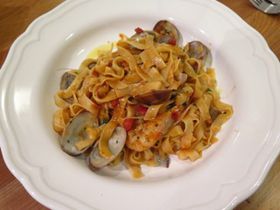 Photo: Halley Crane Whenever I go to a new city one of my first tasks is to get lost on an empty stomach. There is such an incredible rush I get when on the search for something new to tantalize my palate. More...
A desperate search for Mexican food in Prague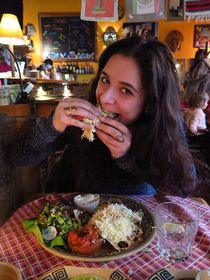 Photo: Archive of Halley Crane As a Southern California native, Mexican food is not just a fundamental part of my diet, it's a staple. While I tried to load up on as many burritos as I could before I departed for Prague, my cravings have recently become dire, and my search for Mexican cuisine in Prague has been my most important goal over the past week. More...
A Vietnamese paradise in the heart of the Czech Republic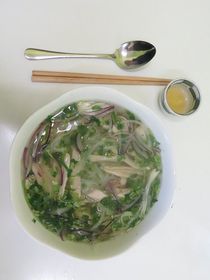 Photo: Halley Crane For anyone in the Czech Republic wanting to experience the freshest and most authentic Vietnamese dishes, my advice is: skip the travel agent – you don't need a ticket to Vietnam. The Sapa Market, located on the outskirts of Prague, offers an amazing array of Vietnamese language, food, and culture. More...
First Impressions of the Czech Food Culture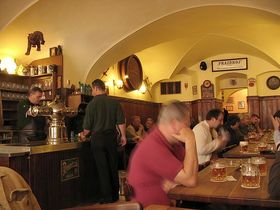 Photo: CC BY-SA 3.0 Unported An American's perspective on how beer and pub culture signifies the collective spirit of Czech society. This foodie travels to the land where beer is cheaper than water, and investigates the culinary culture of a land far different than her own. More...