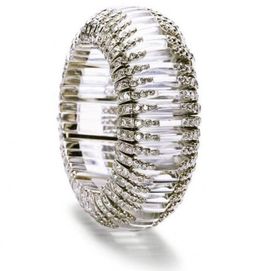 Cartier fans can look forward to a real treat – Prague Castle will host an exhibition showcasing some of the best things made by the legendary jewellers in the course of its 160-year-long history. Among the precious items on display will be a diamond stomacher worn by the American heiress Mrs. Mary Townsend; an eminent member of Washington's high society at the turn of the twentieth century. A priceless tiara worn by Princess Marie Bonaparte on the day of her wedding in 1907, a collection of priceless family jewels that Cartier remade at the request of an Indian Maharajah, the legendary bracelets worn by film icon Gloria Swanson and special pieces commissioned for Wallis Simpson, Duchess of Windsor. The exhibition called "Cartier at Prague Castle – the power of style" will be held at the Jízdárna Riding Hall between July and September. It has already created a stir in New York's Metropolitan Museum of Art, the British Museum in London, Le Petit Palais in Paris and the Palace Museum in Beijing.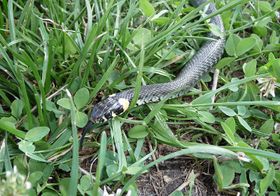 Every summer Czech pest control teams report a rise in the cases where they are called to deal with snakes. Most of them are harmless species indigenous to Europe but in some cases pest teams get called to poisonous snakes and pythons that have escaped from a breeder. People who park their car by the river and go for a swim are in danger of finding a snake sunning itself on the dashboard. In one case a pest control team had to take the whole car apart to capture the intruder. The woman who owned the car couldn't face driving it anymore and sold it. Another woman nearly suffered a heart attack when she reached for some toilet paper and found a snake curled around the roll holder. Snakes are known to make unexpected appearances in housing estates where individual flats are linked by ventilation shafts. Pest control teams have a busy time in the summer when they get called to remove bats, rats, wild boars and even run-away ostriches from people's premises. Among the most bizarre challenges they have faced in this part of the world is catching run-away monkeys from the zoo and a camel that escaped from a circus.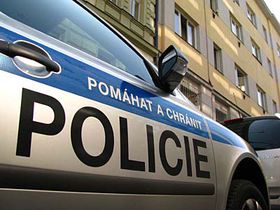 A pub in the town of Ostava saw some heavy-weight action last week. A 19-year-old amateur robber attempted to rob the pub, bungled it, later apologized and called the police to turn himself in. The man came in brandishing a knife and demanded money from the 78-year-old bartender. The bartender pulled out a fake gun and chased him off the premises. Much to his surprise the 19-year-old came back a few minutes later, apologized to the old man and asked to borrow the phone so he could call the police. Funny as the story sounds, the teenager could face up to 10 years in prison for attempted robbery.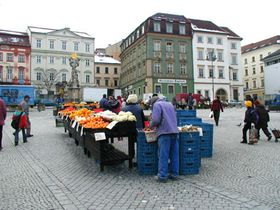 Brno The Moravian city of Brno has announced a competition for the title of City Poet. People taking part should write a laudatory poem about Brno and send it off to a local publishing house where a selected jury will pick out the best piece. It is not quite clear what the benefits of being the city's official poet would be – but presumably the person in question would be asked to write poetry for special occasions, read it out next to the city mayor and get some free publicity on their way into the literary world.
Most people are superstitious in one way or another – and Czechs have a few superstitions of their own – such as black cats are unlucky – especially if they cross your path, a chimneysweep brings good luck if you grab a button as soon as you sight one – or get some soot of him with your finger – and, of course, there is the matter of numbers. According to a Eurobarometer study Czechs believe in the power of numbers more than any other European nation with the exception of Latvians. This explains why many people chose their wedding day carefully and why churches and registry offices are bursting at the seams whenever the numbers of the day, month and year form a magical trio. Challenge them about it and they may laugh it off – but in an anonymous survey a full three-fifths of Czechs admitted that they firmly believe in lucky numbers.