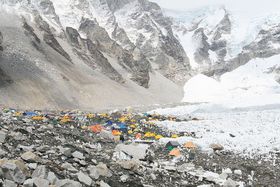 Mount Everest, photo: ilker ender, Creative Commons 2.0 When the weather's fine Prague's Petrin hill attracts crowds of people - it is ideal for walking, picnicking or just enjoying the sunshine on days when one can't leave the city. Recently Petrin hill grew in stature - it simulated Mount Everest for those who wanted to mark the 50th anniversary of its conquest. No sherpas were necessary because although Petrin is Prague's highest hill climbing it is not much of a problem. In order to simulate a Mount Everest climb though one would have to go up and down eighty two times. Starting at six am on Saturday morning and climbing up and down - throughout the night -until late Sunday. As on previous years on Saturday morning the hill was crawling with climbers - by mid-day the number of people still moving in the heat of the sun had visibly reduced, by afternoon many of them were enjoying the shade of the trees with a cold drink or ice cream cone in hand. And by Saturday night only the toughest were still going.
The event has been held for three years now and is becoming increasingly popular. For kids who have had enough of going up and down there are sports events at the bottom of Petrin Hill - simulated ice-crevices which they have to overcome, various contests and the possibility to have your picture taken standing next to Sir Edmund Hillary, Reinhold Messner and other famous mountaineers - in cardboard of course. Even those who don't make much of an effort can feel like they've been "up in the clouds" - the organizers usually invite a guest of honour - a Czech who has climbed Mount Everest to give a lecture. This year it was Miroslav Caban - the last name on the list of Czechs who have conquered the world's highest mountain. He brought a video recording, some fantastic slides and had some great stories to tell about the climb. His memories are still fresh -he conquered Mount Everest just over a year ago -on May 17th, 2002 - the fourth Czech to do so without using an oxygen mask /87th in the world/. As a result the final stretch of the way was extremely hard:
"The oxygen deficiency slows you down. In the final phase I could take only ten steps at a time, then only five and for every five steps I would have to take a five minute break to fill up on air. It took me forty-five minutes to cover the last 50 meters. In the final stretch you only get about 30% of the oxygen you need and sometimes not even that. An oxygen mask would have made it much easier because it simulates a height that is some 2,000 meters lower. But I wanted to reach the peak without it. In part because then the victory would be truly mine - just me against the mountain - and secondly because if, during a solo climb, something goes wrong with your oxygen supply you don't stand a chance of survival. "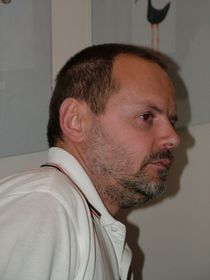 Miroslav Caban, photo: svajcr, CC 3.0 license The rarified air makes itself felt much lower - at base camps mountaineers develop a hacking cough and are not able to fall asleep. Miroslav Caban says he was able to overcome these problems by a special breathing technique, something akin to yoga breathing exercises. He spent four years training for the climb of his life.
He climbed K2 on the previous year with a group which failed to make it to the top only because of bad weather conditions. "I was in good form and it was then that I knew I could take on the challenge that Mount Everest presents. I turned to the boys and said : I am going to go for it next year" Caban says.
Around 10am on May 17th of 2002 he made the last step and stood at the top of the world, fulfilling a dream that he had had since he was seven.
"My father brought me a book about Nanga Parbat - I was seven at the time -and I had this incredible urge to climb that mountain. From then on, every time I got hold of a book about mountaineering I though : wouldn't it be wonderful if I could do that one day. Ever since the age of seven I climbed everything in sight. And prayed that once in my life I would get the chance to climb Mount Everest. Later I met Radek Jaros, who climbed Mount Everest in 1998 and that meeting changed my life. Seeing how enthusiastic I was he took me climbing and taught me all I needed to know. After that I joined a few expeditions and I was really on my way. "
So what is it like standing at the top of Mount Everest?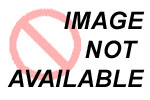 Miroslav Caban "I remember every second of the time I spent there very clearly which is funny because they say that the oxygen deficiency makes you fuzzy and everything you do is automatic. I think the special breathing technique was responsible but the fact is that I spent a whole hour up there and it was a breathtaking experience. By some funny coincidence my film ended after two or three photos so I had to insert a new roll which is not exactly easy there. Imagine -you are on the top of Mount Everest and you run out of film! I unfurled my flags -including sponsors flags and took in the fact that I had really made it. That I was there. I thought of my family and friends and all the years that preceded this moment and led me to the top."
Today Miroslav Caban owns a wine cellar in Moravia - a place where mountaineering enthusiasts often meet to hear his story -and see films and slides from the top of the world. With a glass of chilled Moravian wine in hand the icy slopes of Mount Everest look much less challenging. He has also finished a book about the experience - a step by step account of both the training that preceded the climb and the climb itself. It could serve as a basic instruction course to anyone who wants to give it a try, Caban says. The book is in the form of a diary and should come out in both Czech and English before the end of this year.
The fiftieth anniversary of the conquest of Mount Everest was marked on hills and mountain ranges across the Czech Republic. The Czech Scouting Movement organized an all national event - climb any hill in your vicinity and get an anniversary badge. Kids across the country are now writing to get their badges - and if nothing else then the event has sparked interest in mountaineering as such which according to Miroslav Caban is highly commendable:
"Too few children and young people devote enough time to sports nowadays. Possibly because sponsors do not particularly favour this area - not unless they stand a big chance of getting their money back. Today children spend too much time on their computers and not enough on sports. I have nothing against the former but I have always been in favour of an all-round education -a broader approach. I myself did various sports - not just mountaineering- and I am sure that this helped me to be a better climber. "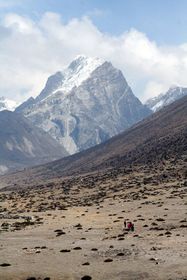 Mount Everest, photo: ilker ender, Creative Commons 3.0 Miroslav Caban held his audience rapt all afternoon. Those who left his lecture hankering for the real experience - must be physically fit and be prepared to pay a very high price: the cheapest ticket to the top of the world costs over 65 thousand dollars, ie. more than 1,7 million Czech crowns. Even so Mount Everest, which the Nepalese call Sagarmantha and which sherpas refer to as Chu-mu-lang-ma, has enormous allure. It is estimated that more than 1,300 people have made it to the top in the past 50 years -from the southern Nepalese and northern Tibetan sides. 176 climbers perished in the attempt. The mountain itself has not remained unaffected - the growing human traffic is leaving behind piles of rubbish. Already in the early 90s Sir Edmund Hillary called on the
Nepalese government to "give the mountain a rest" for five years. The local authorities responded by limiting the number of licenses but steeply raising fees.
This "tourist revenue" is important for the country -at the height of interest it brought over 160 million dollars annually to state coffers. Now it brings 50 million dollars less. So the chances of reducing "commercial traffic" even further are small, a fact that displeases climbers like Miroslav Caban who go up for the adventure and sense of achievement that it gives them.