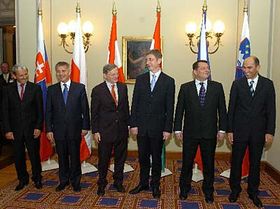 Meeting of the Visegrad Four, photo: CTK, photo: CTK Radio Budapest spoke to Josef Toth from the Hungarian foreign ministry:
"The Hungarian programme has three main priorities. The first is to bring V4 cooperation and its benefits closer to citizens. The second is to increase the cohesion of the V4. Thirdly, we would like to focus on the modernisation of the Central European region."
During discussion on the EU budget, how did the other V4 countries welcome the "Hungarian Compromise" and did you think of coming up with a new, joint, initiative?
"The foreign ministers only touched upon this issue and Hungarian Foreign Minister Ferenc Somogyi again outlined the 'Budapest Compromise'. The other Visegrad partners thought it would be a good idea but only if the efforts of the British presidency would not be successful to conclude the seven-year budget. We could also give the Austrian presidency a chance after that. But also, everybody stressed that our basic interest is to conclude the seven-year budget, as it was prepared for the previous European Council meeting."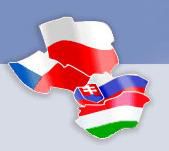 The meeting was joined by the foreign ministers of Austria, Slovenia, and also Ukraine. Does this mean that there are plans to widen the V4 cooperation? Is this on the agenda at all?
"The foreign ministers of the V4 confirmed that there is no need for a formal extension of the V4 format. On the other hand, it is quite natural that on an ad hoc basis, if there is a common interest, we should involve other European partners into cooperation projects and consultations. For example, if we talk about the western Balkans, the involvement of Austria and Slovenia goes without saying.
"Hungary, during its presidency, will pay special attention to involve other European partners in various projects. So, it would not formally extend the V4 format but initiate the involvement of Central European or other partners to concrete initiatives or projects."