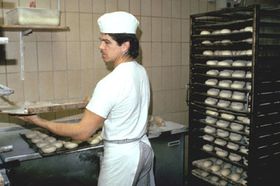 Photo: European Commission Four years ago Paulina Tomasik, a twenty four year old, crossed the English Channel and arrived in South Hampton. Tomasik is one of close to thirty thousand Poles who live and work there now. Over the past forty eight months Tomasik has had to change employers because of illegal job practices.
"I was exploited. I was working eleven hours a day, seven days a week. This is what my friends go though now. Thank God I was able to get out of this job, learn English and get another nicer job."
Alan Fraser from GMB General Union argues that there was a need for a branch office in South Hamptom because of the number of Polish workers there.
'There's thirty thousand Polish workers in South Hampton which is ten percent of the population there. There's a lot of abuse and a lot of exploitation. The Union are obviously able to give people support through English language lessons, lots of information on rates of work employment law, and of course the most important thing is, to negotiate with employers where ever they work in the union.'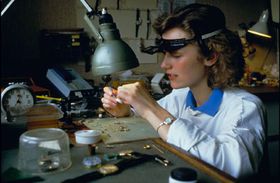 Photo: European Commission Dave Adcock from EU Welcome project, a migrant workers integration association, thinks that it's about time that the Poles stood up for their rights.
"Some bad employers do see Eastern European workers including the Polish workers as cheap labor and exploit them. It is really important that Polish workers get their rights and are treated the same as any other worker, because Polish people have a brilliant record and reputation as being hard workers. I've met many people who feel that they are underpaid, but they feel that they can't communicate that to their bosses. So having a trade union where they can initially speak to Polish people, but then to get the strength of the whole union behind them is going to make a difference."
GMB officials say that they plan on opening many more offices throughout the UK soon.