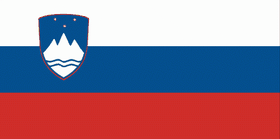 Fifteen ministerial candidates put forward by Prime Minister-designate Janez Jansa waited for the approval by the Slovenian Parliament. Prior to the session, all ministerial nominees had to undergo hearings in the relevant parliamentary committees. The nominee for minister of local self-government and regional development in the new cabinet of Janez Jansa, however, withdrew her candidacy due to her part in a real estate scandal.
In his first address to Parliament in the role of Prime Minister, Janez Jansa stressed that the new government's main goals would be to increase economic growth, Slovenia's entry into the European monetary union, and reduction in inflation. The main goals of the foreign policy will be:
"The first task is to assert Slovenia as a new member of the European Union, the next is Slovenia's presidency of the Organisation of Security and Cooperation in Europe in the New Year, the presidency of the European Union in the year 2007 - 2008. We also have to prepare for the possibility that the European Constitution will not be ratified by all member states and in that case our work will be much more difficult than in the case that the constitution is passed. The economic and cultural promotion of Slovenia; regional cooperation, strengthening of relations with neighbouring countries and the strengthening of relations with the United States of America will follow. "
The former Prime Minister Anton Rop who now leads the largest opposition party LDS wished the new government great success in their coming term. He criticized some of the targets set by the coalition:
"The new government has promised greater benefits for Slovene citizens; the budget will be increased by 500 million Slovene tolars, but it has not been defined from where the government will obtain the money."
Now that the new government is known it is time for the ministers to prove, whether they are capable of fulfilling their promises.