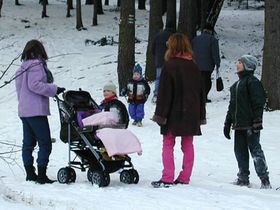 The survey clearly shows that parent-friendly employment and jobs should be encouraged. Women use more forms of paternal leave than men, which proves that women play a bigger role in the care for children. However, a significant number, 35% of men, go on parental leave for fathers but only for 14 days on average. It looks like parental leave for fathers has become an option for men as the following statement shows:
"I would like to share responsibilities with my future wife, so I would like to stay at home."
Another question that arises is whether men are prepared to stay at home for a longer period of time and under what conditions:
"I would stay as long as it goes...the maximum. I would like to stay if this is possible. You always have to consider the financial part, if that would be an option, yes why not. I would like to think that there should be more responsibility on men in the future, considering children."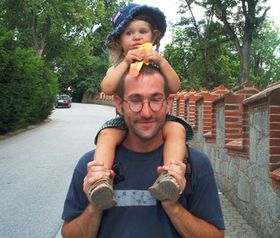 While women spend more time on children, men usually spend more than eight hours at work per day, which means that women take a greater role in the education of children:
"That's in our nature that we think that women should take care of our children and I think that's wrong. I think with more conversation we can change this."
But things seem to get better and men are getting more and more involved:
"I think that more and more men take a more active part in the education of their children, which is good and healthy for the children and society in general and good for both parents."
Parents rarely use their right to shorter working hours until the child's third year. Only 4 % of parents used that possibility - the number would probably increase if parents earned more and would not depend on full payment:
"I think it's wonderful to work only four hours or six a day. If the employer offers you this possibility this is an ideal situation. I think I will work part-time until my son's third year."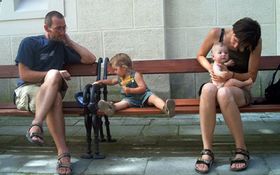 However, the majority of parents want to continue working full time and this is why 50% of those asked in the survey said they would like to see kindergartens open longer. Some would like to have them open at weekends as well:
"The problem is that people today come home later from work, also my husband comes home late from work, so constant agreements and compromises on who will take care of the child are necessary. It is not easy, so this is why I would be pleased if the kindergartens would be open longer, they should be open also in the evening. Working hours are definitely too short and I think kindergartens should adjust to the new situation."
Working hours of kindergartens and measures aimed at preventing prolonged working hours of parents would help parents in managing their obligations at work and in the family. But the current situation in Slovenia makes it difficult to plan a family as a stable social background is not always guaranteed and employers are reluctant to employ young women, who want children.
Almost every fourth person polled, most of them women, said plans about children had been addressed at job interviews or before a promotion. Women, particularly younger ones said they had problems in finding a job because of family planning. A greater involvement of fathers in the family would give women equal opportunities on the labour market, where women are now more vulnerable.