"I think it is a very good sign, especially for the internal political climate. I think Mesic is very important, not only in presenting himself but being a symbol of liberal political climate in Croatia and when he gets such a high percentage of people voting for him, I think it is a very good sign. So, this is clearly very disappointing for the rightists in Croatia."
The re-election of Stipe Mesic has also been welcomed in neighbouring Slovenia, which has several ongoing disputes with Croatia, including a disputed border. Ksenija Samardžija Matul from Radio Slovenia International has more:
Slovenia's President Janez Drnovsek congratulated his Croatian counterpart on winning a second term in the election run-off. In a telephone conversation, the two presidents agreed to meet soon. Drnovsek and Mesic also expressed the conviction that, since neither country was about to hold an election, the time was right for the two neighbours to move forward and look for gradual solutions to open bilateral questions. But what was the reaction to the re-election of Stipe Mesic in Slovenia's media and public? I spoke to Vojislav Bercko, Foreign Affairs correspondent of the daily newspaper Vecer:
"It is to speculate, that during his second presidential term he and his country will be given quite a free reign in negotiations with the European Union and one of its members in particular, namely Slovenia. Slovene public and politicians expressed satisfaction over Mesic's election. The seventy-years-old Croatian is a close colleague of the Slovene president Janez Drnovsek, their acquaintance dating from the beginning of the nineties and the days of former Yugoslavia, when both were members of the Yugoslav presidency.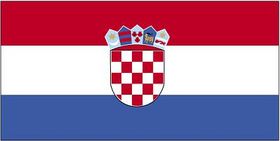 "Slovenia and Croatia still have some unresolved issues between them but they will be tackled on governmental rather than presidential level. In fact, it is a common perception, that the two countries will try to resolve them bilateral, and if this isn't going to work they will ask for international mediation. The decision on that is to be made by the parliaments. It seems that the Slovene public favours another term by president Mesic. Despite the fact, that no polls have been conducted, it can be felt, that now everyone in Slovenia breathes more easily.
"Mesic's presidency can also be regarded as one of the reasons why in Slovenia no one questions the Croatian accessions negotiations that are to be started any day now. And after today's meeting between prime ministers Ivo Sanader and Janez Jansa it will be clear, weather contacts between the two countries will remain bilateral, or the mediation of the international community will be needed."