Drago Balazic, the Zagreb-based correspondent for Slovenia's national radio, was the first member of the Slovene media to report on the fact that Croatia will be able to start negotiations for EU accession:
Croatian Prime Minister Ivo Sanader therefore stated that Croatia had expected a positive outcome:
"This is the document we expected. Europe has acknowledged that we are a stable and democratic country and I am convinced that the leaders of the member states of the EU will confirm this, too."
The President of Croatia Stjepan Mesic also expected a positive opinion from the EU:
"There are now conditions and we must continue to act the way we do and I am convinced that we can continue talks in June."
The Croatian opposition, headed by former Prime Minister Ivica Racan, stresses that his former government actually takes credit for the invitation and that the new government still has a lot to do to lead successful negotiations with the EU.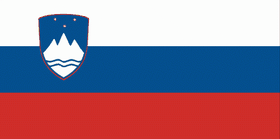 Slovenia How did Slovenia react? The Slovene government welcomed the decision and Foreign Minister Dimitrij Rupel offered the neighbouring country support in its efforts during his recent talks with Croatian colleagues. Janez Potocnik, former Minister of European Affairs, and since May 1st EU Commissioner in the field of enlargement, made clear during his hearing in the European Parliament, that Slovenia will support Croatia in its accession process.
Slovenia hopes that this way many of the open questions between the two countries, which began after the breakdown of Yugoslavia, will be solved more easily. These include the question of the border in the Adriatic Sea and on the mainland, the question of ownership of the nuclear power plant Krsko and the issue of Croatian deposits in the former Zagreb-based subsidiary of Ljubljanska Banka.