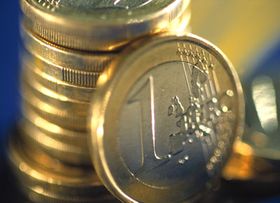 These days not only companies but also politicians show a great interest in reviving old ties and investing money in Serbia and Montenegro. Matej Rogelj from the chamber of commerce and industry in Slovenia knows more about the latest Slovenian investments:
"Slovenian companies invest a lot in the region of South eastern Europe, especially in the countries of the former Yugoslavia. In fact 60 % of Slovenian outsourced foreign direct investments are directed in that area, accounting for over 1 and half billion Euros in the past years. We estimate that Slovenian investments in Serbia and Montenegro in the year 2003 amounted to close to 60 million Euros. Also this year, Slovenia is the second to third biggest investor in Serbia and Montenegro, but the first by the number of investment projects. Slovenian companies invest in all sectors of production, banking and services and trade of course. There are close to 200 Slovenian companies established in Serbia and Montenegro."
What are the main obstacles of Slovenian companies investing in Serbia and Montenegro?
"Well, when penetrating the Serbian and Montenegrian market, Slovenian companies sometimes do have problems. Regarding the exports of goods, custom duties are quite high, but an even bigger problem is the extensive custom controls, which is time consuming and result in additional costs for exporters. Sometime local sanitary and market rules even prohibit Slovenian goods to be placed on the shelves of stores. With regard to investment, Slovenian investors sometimes have a problem with extensive and complicated administrative procedures. Especially when obtaining constructing permits. But in general experiences of the Slovenian companies entering this market is not bad and mutual interest - Serbian and Slovenian is bigger every year."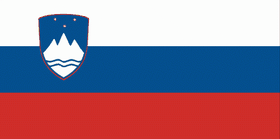 Cheaper labour force, new markets and a good knowledge of the situation as well as previous experience with Serbia and Montenegro make the country interesting for Slovenian companies and also politicians see great opportunities. One thing both countries, Serbia and Montenegro and Slovenia, stress is stability and development in the region, as stated by Slovenia's Foreign Minister Ivo Vajgl, while paying a visit to Pristina a few days ago.