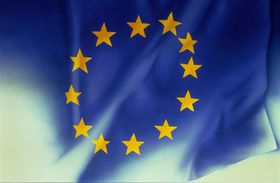 Photo: European Commission The new EU constitution imagined the presidency being shared by three members at a time. As such, Slovenia was scheduled to "triple-share" the position with Portugal and Germany starting in 2007. But when French and Dutch voters rejected the constitution in referendums earlier this year, the constitution entered into a state of limbo. And with it went the new presidency plan. It is now possible that Slovenia will assume the presidency, alone, in 2008.
The small country has already started its preparations. A core working group was put together, consisting of the Prime Minister, the State Secretary for European Affairs, the Foreign Minister, and the ministers of Finance and Public Administration. Five sub-groups will fall beneath them, responsible for, in turn, programming, communications, logistics, the budget and staffing.
The presidency is expected to cost Slovenia about 60 million euros. Some of this will go towards hiring an additional 300 civil servants. But there will be other costs as well. Dr. Rado Genorio, the deputy head of the government office for European Affairs, explains:
"Certain new investments are necessary: new facilities must be set up around our core protocol resort in Brdo, near Kranj, and also in other places like Bled, Portorož and Ljubljana."
Slovenia is expected to hold roughly 2000 meetings in these places and elsewhere during its presidency. Additional space for the Slovenian representatives in Brussels will also be constructed.
To prepare for the upcoming challenge, the office for European Affairs has also gotten in regular contact with smaller older member states that have held the EU presidency in the past. This includes countries that have about twice Slovenia's population, like Ireland, and those with less than half, like Luxembourg, which just recently finished its time as EU president.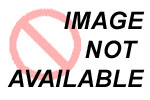 Dr. Rado Genorio, photo: www.gov.si Although no one can say with certainty what the future holds, Slovenia is already preparing for what it believes will be the major challenges of 2008. Dr. Rado Genorio:
"The biggest challenge in 2008 is very hard to know about now, but for us - as has been stated by the Prime Minister himself - it will be future enlargement towards south-eastern Europe. The wider neighbourhood and western Balkans policy is one of the main priorities and tasks which will be tackled during the presidency. And also other issues, which is why we have started so early with our internal preparations for the presidency itself."
Come what may, many politicians in Slovenia see the chance of assuming the presidency as a great opportunity to prove the country's commitment to the EU as well as prove its mettle. After a debate on the issue, parliamentarians unanimously supported the idea of taking up the presidency, with 71 votes for and 0 against. The relatively high costs were decided to be worth the chance of leading the European Union and giving Slovenia's image a boost worldwide.