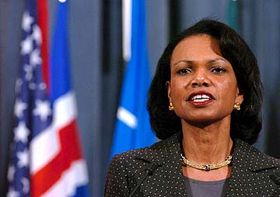 Condoleezza Rice, photo: CTK "As a matter of US policy, the United States' obligations under the CAT [Convention Against Torture], which prohibits cruel, inhumane, and degrading treatment, extend to US personnel, wherever they are - whether they are in the United States or outside of the United States."
Condoleezza Rice went to NATO headquarters in Brussels to face complaints that the United States may have practiced or condoned torture in secret detention centres. At a press conference after meeting NATO foreign ministers she said US policy on prisoner rights did not differ from that of its European allies.
Poland's foreign minister Stefan Meller said he asked Condoleezza Rice about reports of secret CIA prisons on Polish soil. He said he was satisfied with the reassurances he was given. But the European public and many politicians remain deeply sceptical about those assurances. Analyst Anthony Gleese is director of the Brunell Centre for Intelligence and Security Studies in Britain.
"I think the fact that Washington is not denying it is very important and I think we can take it for granted that there are prisons or safe houses, if you will, where people are interrogated by the CIA in order to provide evidence to support the war against terror."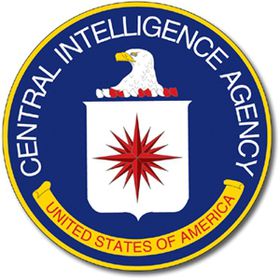 And the European Union, through the Council of Europe, says it will continue investigating the reports of secret detention centres. Paul Luif from the Austrian Institute for International Relations says it's important to get the facts - because the rumours are fuelling anti-American sentiment:
"In my opinion, the basic problem with trans-Atlantic relations is that there is a large amount of anti-Americanism in Europe - among the population but also among some politicians. This CIA thing, whatever it is, is food for these negative attitudes towards the United States."
The Condoleezza Rice visit goes some way towards reassuring Europeans. But as she wrapped up the visit new reports were threatening to undermine her assurances. The United Nations ombudsman in Kosovo, Marek Nowicki - a Polish lawyer - said he had no doubt that the US Central Intelligence agency has a prison in Kosovo and that it is under neither external civilian nor legal jurisdiction.