According to Zuzana Vranova from the Office for Equal Opportunities at the Labour Ministry, although the majority of laws are not discriminating carrying them out is different in reality.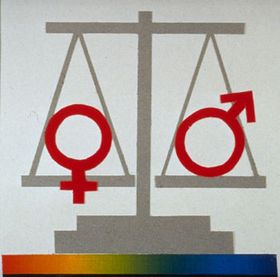 Photo: European Commission " Entrance for women to labour market to employment is really different. The woman is taken as being responsible for the family, children and household. The man is without these responsibilities. There are different conditions for women and men for carrying out the same law."
According to the statistics, the income of women represents approximately 75% of the income of men. The biggest differences are found in the banking sector. However, Elena Kohutikova, the vice president of the Slovak National Bank, says it's up to an individual woman to fight for her equal financial evaluation. She finds the discussion about discrimination out of date in current Slovak society.
" I think there are some problems with possible discrimination in generation of women who are over 40 with not high qualification and who are not flexible to the change of their jobs. I don't think there is such a problem with the younger generation, which has higher education, can speak foreign languages and in which women ask for the same chances as men."
Olga Smetanova is head of the top national cultural institution, Music Centre. As she says, for some period of time she could have felt a certain resistance in society to accept a woman in a high position.
"There is a stereotype in the Slovakia where people believe that it is so difficult position that only men can do it. There is also another stereotype concerning wages. I think it is still not equal and if this position would be given to some man it would be completely different evaluation. In Slovakia, there is the stereotype that the man is the bread-winner and the woman does not have to be in that position."
The Slovak Labour code reads that men and women should be equally paid for the same work. However, the European directives require equality not only for the same work but also for work of the same quality.
"It can be said, yes, the woman she's not willing to work more than the given working time and the man is because there are the household, childcare and other responsibilities. Employers, they can find some reasons for these decisions."
Two years ago, a special inspectorial unit was established to also control the issues of job discrimination. Last year, a report was published where there were only a few such cases identified.