The hottest page on the internet in Poland these days, outdoing sex and porn sites, is the so-called Wildstein list, an index of 240 thousand names of communist era security police officers and their informers, mingled with those of their victims. Thousands of people rushed to take a look at the list, which was smuggled out of the National Remembrance Institute by journalist Bronislaw Wildstein. Adam was one of the many Poles surprised and dismayed to see their name listed.
"I wouldn't expect to find myself on such a list because I know what I was doing and that I was honest. What can you do now? You find yourself on the list and you meet other people and what can you say. Everybody should now look at you and ask: - 'are you honest or not?' How many times will I have to tell them the same?"
The publication of the list caused uproar. The new leader of the Democratic Left Alliance, Jozef Oleksy, himself embroiled in a vetting trial, described the conduct of Bronislaw Wildstein as scandalous and accused him of appropriating the role of the National Remembrance Institute:
"The Institute was created to investigate Nazi and communist crimes in Poland and not be involved in political games."
Former president Lech Walesa, who stood a vetting trial and was able to clear his name, says it was high time that a list of security police collaborators was made public:
"We witnessed a game in which some clever players had access to the list and others did not. It's good that somebody stirred things up".
Political analyst Robert Strybel believes that it was high time to speed up the much delayed vetting process in Poland and the leaking of the notorious list has done just that.
"There will probably be casualties of some types, or abuses, maybe. Some people will use this too, for example, to get back at enemies or settle old scores. Certainly the political element does come in to it. I mean, political struggles are all about finding dirt on your enemies. But, this does not dismiss the entire process. Ultimately when we weigh all the pros and cons, it still is a beneficial process."
According to the latest surveys, Poles fear that mass vetting will negatively affect the political climate in this country, however more than half of them believe that vetting of communist era agents and informers should be carried out.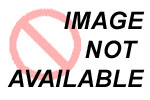 "I think it is a good thing that this list was published because the illustration should have been done in Poland many years ago. And now maybe politicians will no longer be able to postpone it."
"This list shouldn't have been leaked. I think it is a game played by politicians."
"I think we need illustration. But, in my opinion, the Wildstein list is not precise enough. I have some friends on the list and I know for sure that they were not informers."
At least the leak of the secret files has spurred both the National Remembrance Institute and the government into action. The institute received extra funding and will employ more specialists to carry out vetting at a faster rate.