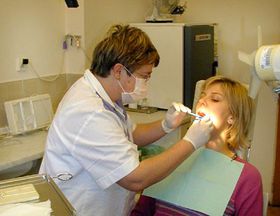 Dr. Katarzyna Zaton has been one of the first Polish dentists to take advantage of the NHS scheme offered by the Great Yarmouth PCT in the Norfolk area. What lay at the roots of her decision to move out to Britain?
"First of all financial reasons. And also unemployment in Poland because my husband couldn't find work in Poland and he was already working in Ireland."
Add to that a roughly 50,000 pound annual income under such contract, compared to a modest 8.5 thousand equivalent in Poland and the picture is complete. Do the working facilities and professional environment in the UK differ much from Dr. Zaton's experience in the public health sector in Poland?
"I think the work here is similar. There are some different procedures in the NHS, but work is similar. Patients are similar, too. We are only making more bridges and crowns here for the NHS, because in Poland there were done only as private work. And this is the main difference."
I asked Mike Stonard, chief executive of the Great Yarmouth PCT about the reasons for targeting Poland in search of fresh personnel.
"Poland is a new EU country, so it's relatively easy to recruit professionals from Poland to come and work in England. Secondly, because there is, as I understand, a surplus of dentists in Poland who are willing to come and work here, who are very well qualified, very experienced and fit in very well here and are very much liked by patients. So, Poland was an obvious place to look to."
And how are the Polish dentists' professional training and performance rated by British employers? Carol Plummer, head of the Bradwell Medical Center?
"It is excellent. They are highly skilled, highly qualified caring people who do a great job. We have six Polish dentists at the moment. The reaction from all patients is most favorable. They are very happy with the professionalism of Polish dentists and their clinical skills."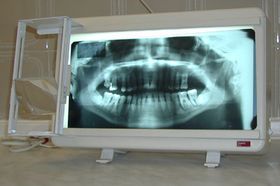 Doctor Katarzyna Zaton says she is equally happy and satisfied with her English patients and also her employer's active assistance in coping with all kinds of problems posed for newcomers, like finding proper accommodation. However, what's a good prognosis for some is bad news for others. Pity, Poland's public health service authorities are not displaying the same concern about their dental service patients as the British NHS. As one explained with great disappointment...
"When I had a cavity the nurse signed me up in three weeks, so I went to a private dentist. You wait months for regular check-ups at the public health service."