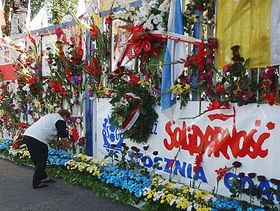 Photo: CTK "We finally have independent and free trade unions, we have the right to strike!", shouted Lech Walesa to his fellow shipyard workers in Gdansk on August 31st 1980. That's how the legend and glory of Solidarity had started. As we know today, those words triumphed over communist rule and other regimes not only in Poland!
But Solidarity was much more than just a trade union. For many the 25th anniversary of Solidarity - the greatest freedom champion of our times - was an occasion to look back at the ideals which lay at the roots of the movement and its legacy. Senate speaker, professor Longin Pastusiak:
"The protest which started in Gdansk and with the establishment of Solidarity, it started the process which eventually covered the vast area from Gdansk on the Baltic Sea to Vladivostok on the Pacific. Thanks to those changes we have a new world, we have a new Europe. Solidarity started actually the process which ended the Cold War."
Sociologist Marek Garztecki, a Solidarity campaigner in Britain for the later communist outlawed union, says it's been a revolution with a difference: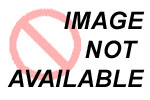 Photo: CTK "Solidarity never ever, even if it was provoked through acts of violence from the former regime, never ever advocated violence. Definitely there were limits that Solidarity leaders imposed on themselves."
However, the sacrifice paid off, as Lech Walesa himself observed during the anniversary celebrations in parliament: "We hold our heads high with pride, despite the price had to pay - freedom is priceless! "
During the three day celebrations which brought to Poland heads of state and political VIPs from over thirty countries as well as top EU officials many words of praise and gratitude were conveyed to the people of Solidarity. Addressing the international conference titled "From Solidarity to Freedom", former US presidential security advisor Zbigniew Brzezinski pointed to the movement's transcending influence:
"What Solidarity teaches us is that Solidarity on a national basis can also be Solidarity on an international basis, and eventually on a global basis. The only relevant concept for the political future of mankind is a global civic society, a global civic Solidarity."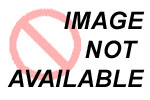 Lech Walesa, photo: CTK Marek Antoni Nowicki, former Solidarity lawyer, currently serving as the UN appointed ombudsman in Kosovo finds daily proof of the union's struggle relating to present realities:
"In my Pristina office a large Solidarity poster hangs on the wall. The poster is not there by accident, it is a reminder that a Kosovo ombuds person with such a background is simply an outgrowth of Solidarity and its values."
That's why it is so important to recall the achievements of Solidarity in a proper historical perspective, says Polish Euro-deputy Janusz Lewandowski:
"It has been, to some extent lost. But the symbol of the revival of eastern nations has been moved towards Berlin, towards the wall of Berlin, which is not historically true, because this was a follow-up and not the beginning."
The main message during the 25th anniversary events was that Solidarity is not only a part of history. The cause for which it had struggled is very much alive and its spirit very much needed, according to Vera Stramkovska, the head of the Belarusian Center for Human Rights:
"I think it will help us so very much because we will have an opportunity to exchange our experiences in the protection of human rights with such countries with closed societies like Cuba or North Korea, or Serbia."
The importance of Solidarity is best evidenced in the emotional reminiscences of former US Secretary of State Madeline Albright:
"I was born in Czechoslovakia, but for many, many days, during all the Solidarity period, I wanted very much to be a Pole and to very much share the huge victories that were here."
Indeed, the people of Solidarity have well earned our gratitude for the most fundamental, yet peaceful global revolution to secure freedom and dignity for all.