The EU IS putting pressure on Croatia to give up Ante Gotovina, a Croatian general indicted by the war crimes tribunal on charges of killing some 100 ethnic Serbs and for expelling tens of thousands from Croatia in the mid-1990s.
EU Enlargement Commissioner Olli Rehn warned last month that Croatia had not met the conditions to start accession talks in March. He said he hoped the Croatian government will take his message seriously. And, Slovenia's Foreign Minister Dimitrij Rupel also wants those accession talks to start on time. He says Slovenia supports the launch of talks with Croatia and takes a positive view of enlargement to the Balkans. A delay with Croatia he says would mean a delay for other projects in the region. Political analyst Mile Setinc says there are a number of reasons behind Slovenia's support:
"Well I think Slovenia is kind of torn between two antagonistic interests, one is obviously the strategic interest to get Croatia into full membership of the EU as soon as possible, i.e. to take of the burden of guarding the so-called Schengen border but on the other hand there is also a natural interest for Slovenia to use this pre-accession period for Croatia to exert pressure with regards to unsolved issues between the two states, namely the unfixed border line as one example."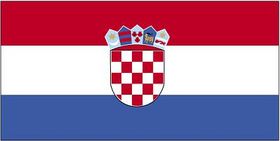 "That unresolved border line is a legacy of the break-up of the former Yugoslavia and remains a source of tension between the two neighbours. The European Parliament has called on Croatia to solve it through dialogue with Slovenia and avoid unilateral action. But along with fixing the border, the capture of the indicted war crimes suspect is also something Slovenia expects from the government in Zagreb...
"Frankly my personal opinion is that Croatia should first meet some conditions before starting negotiations. First to arrest general Gotovina because I think that Croatia, which has a whole bunch of intelligence services is quite capable of arresting Gotovina, or at least decisively assisting at the apprehension of Gotovina in some other part of Europe."
What do you think will the Slovene side do as it is in Slovenia's interest, as Foreign Minister Dimitrij Ruepl said, that Croatia start negotiations: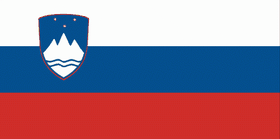 "I think it will keep repeating this mantra of supporting Croatia, of total Slovenia support for Croatia's accession but adding you know that Croatia should meet some conditions to open negotiation talks. I think it's a mixed message but it is I think natural for Slovenia just because that dualistic interest, which it gets in this case."
Diplomats say the hard part for Slovenia will be to get its border issue resolved while still supporting Croatia's membership bid." Or "Previous rounds of EU enlargement have led to better relations between neighbours and the clearing up of old conflicts. Slovenia appears to be betting that if Croatia comes into the club it will be with a clean slate - and with arguments over their common border consigned to the past.