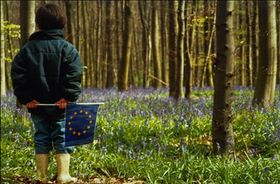 Photo: European Commission Birds singing - a sound very much linked to the diversity of Europe's wildlife and habitats. The recent enlargement of the European Union to take in 10 new countries has brought new species and habitats into the EU. Some types that had disappeared in the more developed parts of Europe have survived in the new member states. Slovenia is one of those new members and some of its unique natural heritage is to be preserved - with the help of the EU. The project is known as 'Natura 2000'. Tinca Stokojnik is from the European Commission in Ljubljana...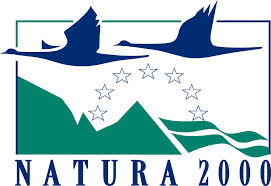 "'Natura 2000' is a project that is co-financed by the European Commission, which is what the European Commission usually does, they find projects, I mean legal entities apply for projects that are aimed at nature conservation and the European Commission then co finances them. And this 'Natura 2000' in Slovenia is really a very good project it is one of the biggest in Slovenia and it is done in the framework of this wider programme the so called LIFE programme that is the EU's main financial instrument for any kind of activities for environmental protection. This programme runs in all EU member states and also in certain third countries that are bordering on the EU."
The total cost of the project is 1.7 million euros, the European Commission provides half of the funds, the rest will be funded by the Slovene Ministry for environment and the Institute for Nature Conservation, as well as other project partners. Five habitats in different parts of Slovenia are included in this project. Mirjam Galicic from Slovenia's Nature Conservation Institute told me about its main aim...
"The main project objective is to set up conservation measures and managing of habitats and species of Community interest here in Slovenia. We are going to do it through preparation and implementation of management plans."
Mirjam says it's important to raise awareness not only of national authorities but also among the broader public. Concrete steps will then follow - allowing the Institute to ensure sensitive areas are protected...
"There will be some land purchase in a region called Boletina, where a particular protected plant grows then for example some old trees, which are of particular importance for the conservation of some bird species will be done in the Jovsi region and all over these five regions there will be set informative tables."
How did the selection of areas that are included in this project take place?
"Well there were a few criteria. One of them is that we wanted to have as many different sites as possible, so that they are different for example in seize, some of them are very large and some of them are very small. Then we wanted to include as much as possible different fields of interest, so we wanted to take into account the widest variety of different Natura 2000 sites existing here in Slovenia."
The area protected by the project covers almost 66.000 hectares of land. It's hoped that people will become more aware of the diversity of plants and animals. Scientists say that recent natural catastrophes are a clear signal that it is about time to change our attitude towards Mother Earth.