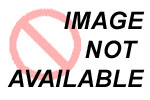 Izola A total of 65 films will be competing for awards at the animation festival Izolanima this year. Entry was open to all, so long as the work was produced in the past two years. There were nearly 150 submissions from Europe and 60 from Slovenia.
It's hoped that the festival, set in the beautiful seaside town of Izola, will give a boost to Slovenia's struggling animation industry, and also bring together top budding animators from around the continent.
Prizes will be awarded in six categories, including awards for animated music video, animated advertisement, and independent production - even an award for children under the age of 16.
The jury will be comprised of three top animators from Slovenia, Italy and Serbia. Igor Prassel, director of the International Film Festival Animateka and a collaborator in the Izolanima festival explains how they will make their decision:
"This jury will judge the films according to artistic quality, the message in the film, different approaches to technique used in the film and so on and so on. It will be their subjective view, but I'm sure that - because the jury was selected from really important professional people - that their judgment will be right."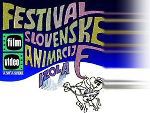 The festival will also screen films that are not competing but which the organizers believe are worth seeing. They also hope the festival will give a boost to Slovenian animators.
Slovenia scored a modest success with the animated short Bizgeci, but the industry is still underdeveloped. Igor Prassel assesses the Slovenian animation scene:
"Well, it's kind of a funny situation because Slovenia is one of the few countries in the European Union that doesn't have a school for film animation. There are only private initiatives - some private schools that offer some courses in animation. And there are some workshops going on. Actually, in the last years there have been a lot of workshops for animated films. But still: there is no official school. However, the situation with production is really improving because nowadays there are so many authors working at home on their own computers and producing independent animated films. And in this, I think Slovenian film is following European standards. But on the other hand, in terms of official production, I think there are not enough films being produced every year."
The Izolanima festival runs from October 26 to October 28 in Izola.