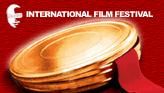 Peter Nagel is the programming director of the International Film Festival Bratislava:
"It might be a coincidence. We all know that a film is created over a period of several years so we can talk about good luck that we were able to establish such a section this very year. I think that Slovak filmmakers need this kind of confrontation with foreign production. There's no point in making films just for the Slovak market. It's good to see what current film development is about."
Unlike heavy social topics of most of the films in the Competition section, Slovak films were light and nimble features. Can the establishment of a separate section be the right motivation for filmmakers to produce films and for the Culture Ministry to enable Slovak films being produced?
"I wouldn't dare to even think that this section should motivate the filmmakers or the Ministry. It surely is great if a new Slovak film is premiered at this festival. This also raises the interest of foreign experts. But I would be really glad if these films were regularly distributed in the cinemas across the country so the Slovak public would be able to see them."
The viewers' prize at this year's festival went to Two Syllables Behind, the only Slovak film in the competition of first and second feature films. The story of a girl who is a successful dubbing actor seeking love seems to be attractive for the audience. Will it, however, get to the Slovak cinemas?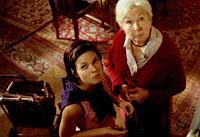 'Two Syllables Behind' "Well, as I know this film has great international expectations because before being screened in Slovak cinemas in February it will be presented at several festivals in the world. I hope that this fact would draw the viewers to the cinema halls to see a Slovak film as well. We know that species known as "the Slovak viewer" is on the verge of existence. It would be great if people would again get used to come to the cinema to watch good Slovak films."
It was for the first time in the history of the Bratislava festival that the competition also included a Slovak picture Two Syllables Behind. It might have been its bad luck that this year, the competition was extremely hard. The selected films were of the highest quality and have been recognized at prestigious festivals such as in Cannes, Berlin or Venice. The winning picture Or by Israeli director Keren Yedaya was awarded the Golden Camera in Cannes for the best debut this year. The Chinese picture Passages was given a special mention at the same event as well as the Afghani picture Earth and Ashes.