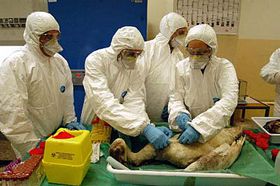 Photo: CTK The virus had already been detected in EU members Greece and Italy, and like these two countries, Slovenia employed similar defensive measures. A 3-kilometer-wide "high risk" zone was declared around the bay, essentially encompassing the city of Maribor. Increased surveillance was also declared for 10-kilometers around the find.
The National Veterinary Administration of Slovenia (VURS) drew sharp criticism for its handling of the affair. For one thing, Slovenes were informed of the bird flu outbreak by Brussels instead of locally. Slovenian authorities passed the information on to the European Commission, as they are required to do, which then notified Slovenes. The daily newspapers Delo and Vecer criticized VURS for withholding the truth from locals, and also for loosening mandatory restrictions on confining poultry indoors - which it inexplicably decided to do last month. VURS also drew fire for not mentioning in its initial press release that the dead swan was still alive when it was found, and that it was taken to a sanctuary in Muta, where it died. A farm near the area was culled, with 170 chickens immediately destroyed.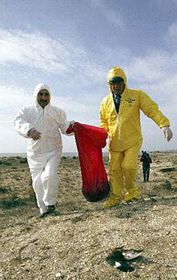 Photo: CTK Shortly thereafter, infected swans were found across the border in Austria and later in Germany. Authorities in Slovenia quickly expanded the risk zone to cover the entire country. On Thursday, a laboratory in Padua, Italy, confirmed what many people already assumed: The swan died of the pathogenic strain H5N1. In the meantime, the entire country had already gone on high alert. VURS director Vida Cadonic Spelic:
"We have passed a regulation that declares the entire country of Slovenia to be a high-risk zone. In this zone, poultry cannot come into contact with wild birds, especially with water fowl. And in this zone, domestic birds must be supplied with food and drink in a closed environment. This is now valid for the entire country."
With this, Slovenia seems to have reached the limits of what it can possibly do. Nothing remains but to be vigilant and enforce the existing regulations, Maribor's mayor, Boris Sovic:
"We're telling people to avoid contact with wild birds and that, in our estimation, everything that can be done, has been done."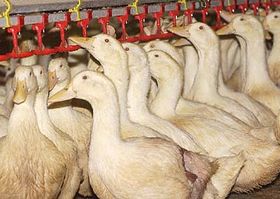 Photo: CTK The most immediate negative consequences fell on the Slovenian economy. Shortly after the announcement, neighbour Croatia banned all imports and transit of poultry into the country. The daily newspaper Finance estimated that Slovenian poultry producers could face upwards of 74 million euros in losses. Domestic consumption netted Slovenian producers 111 million euros last year, while they exported about 36 million euros worth of poultry.
With neighbouring country Italy reporting an immediate 50% drop in domestic poultry sales after the discovery of bird flu there, it doesn't seem unlikely that a similar fate could befall Slovenia. Although health officials have repeatedly assured consumers that eating cooked chicken is safe, consumers have generally shown themselves to be wary.
One thing is clear, though: Bird flu has finally taken a foothold on Europe and the EU. How the countries deal with the situation still remains to be seen.