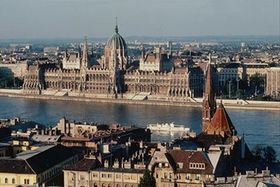 Budapest Radio Budapest just had to find out why, so he spoke to Adrian Gray director of Le Meridien Hotel in the Hungarian capital:
"Budapest today has this big increase in low-cost airlines and the attitude of people today is that more and more go on the internet to buy their flight accommodation. Whether it be with a low-cost airline, or with Malev or British Airways, the attitude is to get away very quickly. We can book on the internet and they can book on hotel reservation systems or through other third party websites. Budapest today is one of the growing destinations."
What are the attractive features of Budapest? Why is it the third most favourite destination?
"First of all it's very close to the UK - approximately two hours away in flying time. And this makes it an ideal weekend break destination. People believe that it is a new destination that is very fashionable just now. It is a very safe destination and it is affordable. So, people who traditionally did not go away for the weekends have the ability now. People who find themselves with time at the last minute can book last-minute accommodation. The booking pattern nowadays is certainly much more short-lead and this is indicative of people who are professionals, find themselves with spare time available at the last minute, and then make their decisions to go away."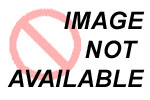 Budapest You've mentioned that Britain and France are relatively close to Budapest. Does this mean that most of those who make reservations are from France and the UK?
"Well, certainly the markets that have the biggest growth are France and the UK. In the UK, it is because of the strength of the British pound and the availability of flights into Budapest, while in France you have the RTT, which is the reduced work time - a 35 hour working week - which means that many people are able to accumulate time now and go away for long weekends, especially professionals and these are the people who are booking these flights and coming away for a weekend break."
Some analysts say that whatever people can save on travel, they will spend at the destination. Could that be an explanation why people can afford five-star hotels, while booking low-cost airlines?
"I think you have a situation where people have to have money in order to be able to travel. The low-cost airlines are encouraging people, who would not normally travel, but perhaps have the means, to actually think about going away on a weekend. Once they are actually here, they can find very good quality hotels, 5-star hotels, at very affordable prices. If you take the cost of a 5-star hotel here, whether it be ourselves or the Four Seasons, you can get accommodation now for around 200 euros, including breakfast. This is approximately 130 British pounds, which for a UK person is quite affordable. Obviously, people who are travelling out of Europe do not benefit from the exchange rate. But someone coming out of the UK can make this cost comparison quite easily."