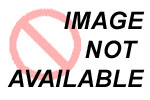 The city of Vienna is split in two by its most important feature- the Blue Danube.
On one side of this dividing lifeline is the old city, stuffed with beautiful gothic churches, ornate palaces and sprawling imperial hunting grounds. On the opposite bank the United Nations building is flanked by a host of newly risen skyscrapers, which dominate the skyline.
The Danube is bridged at a number of places but not one is so impressive, so significant or such an integral part of Vienna as the Reichsbrücke- where is it east/west of Vienna. There has been a major crossing at that site for over a hundred years and not even two world wars could bring down the justly named 'Imperial Bridge'. Mona Meier from the Vienna Tourist Board agrees it is a significant link.
"It is the one that is considered the most to be landmark in Vienna since it sort of bridges the modern Vienna on one side of the river with the old Vienna. So if you stand on the Reichsbrücke and look river upwards you have the towers of the United Nations and the modern convention facility Austria centre, you see the Andromeda tower and you see all the high-rises that are built in Danube city. Then you look on the other side and you see the giant Ferris wheel in the Prater area, even St. Stephens and Charles' church. So it divides the city but at the same time it also unites it."
But the Reichsbrücke is not just an afterthought to connect the two vastly differing halves of the city; it is part of their reason for being. For most of its history the majority of Vienna laid west of the Danube but lately new development tend to occur in the east where the land is cheap and plentiful and, thanks to the bridge, easily accessible. I asked Mona Meier what she thinks Vienna would be like if there was no Reichsbrücke.
"I definitely think it would have changed the city because since there was such a major bridge in the area of course that was one of the reasons the UN was built there and then the Austria centre and pretty much everything came together. It became a focal point around that area."
After surviving the war the bridge was considered a demonstration of Austrian engineering skills and soon became a vital link within the city carrying the underground across the river as well as providing access to the popular Danube Island. By the 1970s it was carrying an average 18,000 cars per hour.
Nowadays the Reichsbrücke bridges the city metaphorically as well as physically. Leading from the old inner city, itself a UNESCO world heritage site, to the ultra-modern high-rises across the river; it connects Vienna's imperial past with its high-tech future.