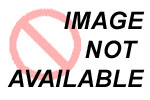 I'm in an attractive residential area in the centre of London, in Notting Hill, surprisingly in a house where the languages you are most likely to hear are Czech and Slovak.
The Velehrad is a Czechoslovak hostel. But apparently it is not only that. Eva Skurcakova, a receptionist there, explains.
"It's also a Czechoslovak centre. Now and then we prepare some events, with folk music, and folk dances."
Velehrad is named after a famous place of pilgrimage in the eastern part of the Czech Republic, Moravia. It was established in 1963 to mark the celebrations of Saints Cyril and Methodius arriving in Moravia more than 1000 years ago. The 5-storey house Velehrad has an interesting and long history. Eva Skurcakova:
"The most important person was Father Lang, then a lady from Scotland, Roxanna McCay. She actually sold her house to buy this Czechoslovak centre. And also the Jesuit community in London, as well as people from the Czech Republic and Slovakia are still helping, sending money and donations."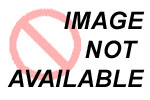 Velehrad House, photo: www.jesuit.cz Nowadays Velehrad serves as a cultural, social and religious centre for Czechs and Slovaks in the UK. Today, it is mostly occupied by young people, however Father Jan Lang, the founder of the house, still comes down to check up on it on a daily bases. On the history of the house and why it is meant for Czechs and Slovaks, this kind, elderly Czech answered:
"Since the beginning, nearly 50 years ago, I realized that we needed a place to meet and discuss various things, the parish ... and so I started to look for something and that is how I finally founded Velehrad."
Over the years, Velehrad opened for people in need. Searching for names or numbers of people who have, over the years, found asylum in Velehrad, Father Lang says it's impossible, since there have been so many.
"Whoever needed something, we were very flexible... For me it is very difficult now to remember how we managed. But we always faced the situation and tried to find a solution."
Velehrad also serves as a hostel. In comparison to other hotels nearby it is very cheap and is big enough to accommodate around 28 people.
"Since I've been here, mostly young people have been coming here because of English and work, but also middle aged people who just want to see London come here."
Says Eva Skurcakova, Velehrad's receptionist.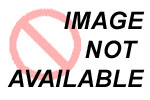 Photo: www.jesuit.cz Residents at Velehrad characterize it this way:
"... this is my third day at Velehrad. It's very nice, because you can speak Czech and don't have to speak English here, it's very nice ..."
"... I came here because I have known the place and I knew that it's a good place to start to find a job ..."
"... it's a hostel, so you have to accept that people are coming and going ... "
Velehrad also often serves as a crisis centre. Since the UK labour market opened, when Slovakia and the Czech Republic entered the EU, Eva Skurcakova says cases of people requesting accommodation, work and help in general have increased:
"Many people came here without any idea of what they were going to do here, without accommodation, money or a job. What we can do for them is to accommodate them at least for one night and give them some advice."
And have there been many such adventurous or naive visitors to London or the UK?
"Yes, too many."
The actual idea of Velehrad has inspired similar centres to open in Chicago, Stuttgart, Munich and in Rome.
Places like Velehrad help people in need, but also those who sometimes long for their homeland. Thus leaving a country doesn't necessarily feel like checking out of a room for good.