Czech National Bank ups growth forecast for 2016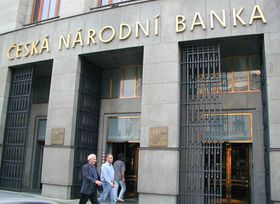 Photo: archive of Radio Prague The Czech National Bank has upped its forecast for growth this year. The figure for 2016 GDP now stands at 2.8% compared to the 2.4% given in August. But the bank sees growth easing to 2.9% in 2017 compared with the previous figure of 3.0% and the same 2.9% rate should continue into 2018. The bank sees inflation continuing to pick up and slightly exceed the target 2.0 rate by late 2017 or early 2018. It expects to discontinue it low crown policy by mid-2017 at the earliest.
Exports seen topping 4.0 trillion crowns in 2016
Czech exports this year are set to rise by 3.0 percent and top the 4.0 trillion crown market for the first time, according to the vice-president of the Association of Exporters, Otto Daněk. He said the figure should be surpassed in spite of the chronic lack of workers in some sectors. Around 160,000 workers are needed with 90% of the vacancies in the manufacturing sector. Czech exports have been helped by the long term low crown policy of the Czech National Bank.
Brussels poised to clear massive Czech renewables aid payment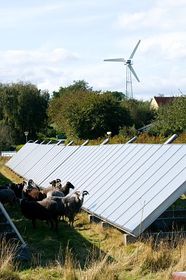 Photo: European Commission The European Commission is set in the next days to give final clearance to Czech subsidies for solar and wind power totalling around 40 billion crowns, according to Thursday's edition of the business daily Hospodářske Noviny. The aid covers renewable power facilities put into operation between 2006 and 2011. For many years the annual aid to the owners was paid without Brussels clearance but the Czech energy regulator finally warned that this would have to stop. Last year the aid was paid after a top official a the Czech energy regulator signed off on it. He later lost his job with the Energy Regulatory Office head Alena Vitásková once again in a clash with the Ministry of Industry and Trade over whether the massive payment will be made this year. A decision must be taken by the end of November.
Komerční Banka profits rise in first nine months
One of the three big Czech banks, Komerční Banka, declared a rise in profit for the first nine months of the year of 7.7 percent to 10.6 billion crowns (around 392 million euros). That figure was boosted by many exceptional items, such as Komerční Banka's, sale of its stake in the car company Visa Europe. Without that boost the profit figure would actually have fallen by 8.9 percent to 9.1 billion crowns. The number of bank clients rose by around 8,000to stand at 1.65 million.
Czech Export Bank (ČEB) given 2.5 billion crown bailout
The government on Wednesday agreed to a cash injection of 2.5 billion crowns into the Czech Export Bank (ČEB), which helps Czech companies funds export projects in risky financial environments. Much of that sum will be aimed at covering losses from a Czech project to build a power station in Russia. The Czech Ministry of Finance has complained that losses by the bank since 2014 have climbed to around 18.4 billion crowns and have called for its shake up as well as that of the state export insurance agency. Some of the ČEB support has been investigated by the police.
Arca Capital files state aid complaint with European Commission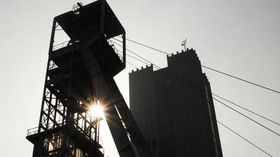 Photo: archive of OKD The company Arca Capital Bohemia has filed a complaint with the European Commission against alleged Polish state subsidies of hard coal mines. Arca says the state subsidies amount to around 27 billion crowns (around 1.0 billion euros) and it argues that such help has contributed to the woes of Czech hard coal mining company OKD. Without such aid, OKD, would have been able to export coal across the border to Polish customers. Arca was a minority shareholder in now bankrupt OKD. Management have been tasked to draw up a restructuring plan for the Czech mining company.