OKD offered 700 million to keep mining operations going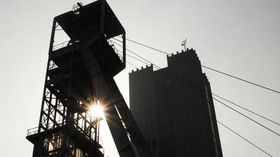 Photo: archive of OKD A loan of 700 million crowns from the state will be offered to struggling hard coal mining company OKD. The amount and terms of the loan to ensure mining operations can continue while the future of the company is resolved has been fought over during recent weeks by the Ministry of Finance and Ministry of Industry and Trade. The mining company, which itself launched insolvency proceedings, has said that 1.0 billion crowns would be needed. OKD had warned that the state could be faced with massive costs if mining operations were halted.
Helicopter tender likely to be open to only EU and NATO bidders
The Czech Republic is planning to buy 12 military helicopters at a cost of around 10 billion crowns, Prime Minister Bohuslav Sobotka said on a visit to a helicopter base in Náměšť nad Oslavou on Tuesday. The new aircraft will replace existing Russian ones and only firms from NATO and EU states are likely to be allowed enter the tender process. The state will also put over 500 million crowns into renovating the base in Náměšť nad Oslavou, a process that should be completed in 2018, according to Mr. Sobotka.
US fashion firms seeks Prague store launch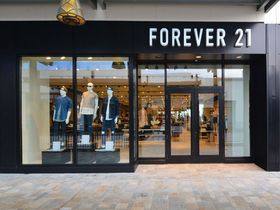 Photo: Forever 21 Forever 21, the American chain of fast fashion retailers, is to open its first store in the Czech Republic this autumn. The chain is expanding to nine more European countries including Poland, Slovakia, Romania and Portugal. Its first store in the Czech Republic should open at the Černy Most shopping centre in Prague.
Proposal to drop planning permission for houses
Czechs will be able to build houses without having to acquire planning permission according to a plan put forward by the minister of regional development, Karla Šlechtová, iHned.cz reported. Under her proposal, people would just have to register a declaration of intent to build with their local authority. At present that is possible only for structures of 150 square metres or less. Minister Šlechtová's plan is contained in a draft amendment to the building law, which the government is expected to consider in around a month's time. If approved, it would come into effect next year.
Accounting errors of around 5.0 billion crowns at interior ministry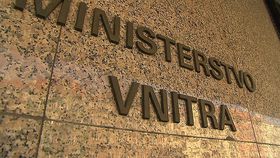 Photo: Czech Television State spending watchdog, the Supreme Audit Office, has reported auditing mistakes to the tune of 4.9 billion crowns in the books of the Ministry of Interior for 2014. The main factors in the flawed accounting were failures to properly account for the impact of a series of agreements made by the ministry and its estimation of property assets. The ministry said that no cash was missing and that steps have been taken to address the accounting mistakes.