Average monthly salary reaches 26,072 crowns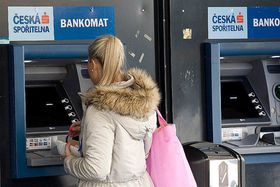 Photo: Filip Jandourek The average monthly salary in the Czech Republic in the third quarter of 2015 rose by 944 crowns, compared to the same period last year, according to the figures released by the Czech Statistical Office on Friday. Accounting for inflation, real growth was 3.4 percent. The average monthly pay is currently 26,072 crowns (around 960 euros). The results exceeded expectations of analysts, who anticipated a wage hike of up to three percent.
Police investigate solar power corruption case
The Czech anti-corruption police squad is investigating several people connected to the country's third largest solar power plant, Ševětín, in south Bohemia, the website lidovky.cz reported on Thursday. Two top-managers from Czech energy group ČEZ are reported to have been questioned following a raid on their offices. A spokesman for the anti-corruption unit said no-one was arrested or charged, but refused to provide any further information. The ČEZ-owned power plant, which was put into operation in 2010 under a generous government renewable energy support, has aroused suspicions of corruption in the past.
Czech lawmakers to challenge VAT proposal in Constitutional Court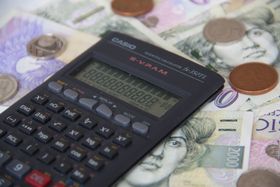 Photo: Barbora Kmentová A group of 21 members of the Czech upper house, the Senate, said Wednesday that they would challenge moves to clamp down on Value Added Tax fraud in the Constitutional Court. They say that the moves which should take effect next year are in conflict with data protection and collection rules. The Ministry of Finance says it is convinced the changes are in order.
Politicians to discuss Dukovany shutdown in coalition council
Government political parties are to discuss the ongoing shutdowns and past safety failures at the Dukovany nuclear power plant next week. Minister of Industry and Trade, Jan Mládek, said a meeting of the coalition council will discuss the shutdown of three out of four of the reactor units since October. The closures have been caused by flawed past X-ray safety checks on reactor pipes by a sub-contracting firm.
Czech oligarchs seek to buy up Mladá Fronta publishing house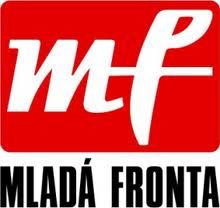 The publishing house controlled by Czech billionaires Daniel Křetínský and Patrik Tkáč has confirmed that it is seeking to buy up part of the Mladá Fronta newspaper and magazine group. Preliminary clearance from the Czech competition office has been sought for the deal. Mladá Fronta, which has no connection to the daily newspaper, is one of the biggest publishing houses in the country with the business daily E15 part of its stable. Křetínský and Tkáč already own the company publishing the best selling tabloid Blesk and the daily Sport.