FDI figures up significantly, partly due to privatisations
Foreign direct investment to the Czech Republic in 2005 reached a record of almost 11 billion US dollars, the Czech National Bank said this week. That was a significant jump from the 6 billion dollars recorded the previous year. However, the increase is slightly misleading: several large privatisations, including that of Cesky Telecom, added significantly to the foreign direct investment figures.
Czech Republic lifts sanctions against Libya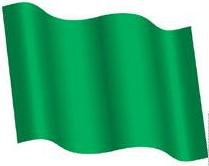 After over 13 years, the Czech Republic has lifted sanctions against Libya. The Czech president, Vaclav Klaus, signed a bill to that effect this week; his spokesperson said the move was in line with the policy of both the United Nations and the European Union. During a visit by a Czech business delegation to Tripoli last year, Deputy Industry and Trade Minister Martin Tlapa said Czech companies could take part in the reconstruction of a Libyan steelworks, and help modernise and repair aircraft.
Czech tram-maker signs partnership deal with US company
The Czech firm Skoda Transportation has announced a partnership to produce low-floor trams with Oregon Iron Works in the United States. Skoda Transportation makes trams, electrical engines and metro trains. Its trams are already in use in some US cities, but a company spokesperson said the new deal would help the Czech company establish itself further on the American market. Skoda Transportation has also supplied vehicles and components to Russia, Italy, Bulgaria and Ukraine.
Shoe manufacturers struggle to compete with Chinese imports
The manufacture of shoes in the Czech Republic hit an all-time low in 2005, due to stiff competition from China, the website Aktualne.cz reported, citing the Czech Footwear Association. Last year Czech producers turned out 5.5 million pairs of shoes - less than half the number made here four years earlier. Imports last year amounted to 73 million pairs, with 80 percent coming from China. (By the way, the Czech Republic has a population of 10 million).
Privatisation of Czech-Mongolian mining company approved
The government this week approved a bill to allow the privatisation of a Czech-Mongolian mining company called Mongolcechoslovakmetall, which has been in existence since 1980. The project was an example of co-operation between the two then-socialist countries. The mining company has a few dozen employees and a small turnover - in 2002 it made a profit of around 1,500 US dollars.
Low-cost airline to begin flying from Prague to six European cities
The low-cost carrier SkyEurope Airlines opened a new base in Prague this week, announcing it would launch several new routes from the city's Ruzyne international airport. From April 10, SkyEurope will offer cheap flights from Prague to Amsterdam, Barcelona, Milan, Naples, Paris and Nice.