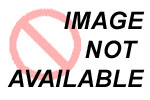 What's the future for Czech Railways?
The Czech Republic's railway network is one of the most extensive in Europe, with nearly one kilometer of track per person. This is nearly twice as much, for instance, as in neighboring Germany. However, Czech Railways is an extremely ineffective organization, which has been generating massive losses despite large subsidies from the state budget.
Since 1993, there have been several attempts to transform Czech Railways into a modern, efficient and competitive company. Unfortunately, all these efforts have failed. Recently, the Czech government has launched another attempt to liberalise railway transport in the Czech Republic. The proposal is to transform Czech Railways into a state-owned joint-stock company, which could be privatised later on. The tracks will be entrusted to a separate, state-controlled company, so that more than one carrier can operate on the network. At the same time, the state will take on Czech Railway's debts of some 38 billion Czech crowns, or around one billion US dollars, which have accumulated since 1993 as losses from passenger services.
Why did the previous transformation attempts fail? And what is the future for Czech Railways if the latest proposal is not successful either? I talked to Mr Michal Tosovsky, both a former deputy transport minister and chairman of the board of directors of Czech Railways.