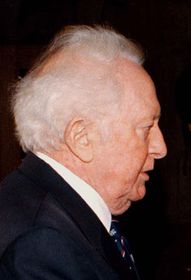 Josef Fisera, photo: CTK Josef Fisera was born in 1912 in the Austro-Hungarian Empire - 6 years before Czechoslovakia came into existence- and he died on Monday in Paris as a French citizen. His early years were spent in Czechoslovakia - where he studied philosophy and law at Charles University in Prague - anticipating an academic career. But the turn of events in Europe changed his plans. Shortly after the war broke out he joined the French resistance movement and became a member of the underground network Rosa - gathering information for the allies, helping Czechoslovak soldiers reach England and helping to save dozens of Jewish children in occupied France. There is a tree bearing his name on the Hill of Remembrance in Israel, in memory of the lives he helped to save. He also helped to set up orphanages for war orphans and worked for the Czechoslovak branch of the Red Cross between 1944 and 1948.
After the war Fisera could pursue his academic interests once more and started teaching at the Sorbonne in Paris. Yet the communist regime in his old homeland was a matter of grave concern to him and he did what he could to help the Czechoslovak dissident movement back home. The Prague Spring in 1968 gave him reason to hope but it was to take another twenty years before he saw freedom return to Eastern Europe. He was 77 when that dream came true.
In 2002 he published his memoirs - in which his life long fight for human rights and freedoms has a prominent place. His dedication to this cause earned him a number of high state distinctions including the French legion of Honour and the Order of Tomas Garrigue Masaryk.
The French government will honour Josef Fisera's memory at Les Invalides on Monday, the funeral will take place in the Czech Republic next week, at the family grave.