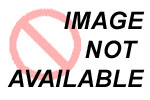 Baghdad "In the Czech Republic there are a lot of very skillful professionals, who have a lot of experience with reconstruction. This country was also quite damaged by the dictatorship of the Communist Party. Also the transition from dictatorship to free democracy is an experience which people here know very well."
Can you give me an example of the kind of problems faced by museums and with the conservation of historic buildings in Iraq at the moment?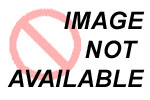 Baghdad museum "There are very urgent demands for security for the archeological sites. There is still a lot of looting, and the coalition forces have not yet built a strong security unit which can preserve these archeological sites. Another problem is that the most important old sites - from the Islamic era - like buildings, like the historical centre of Baghdad, are in terrible condition. And there is also a big danger that commercial activities will destroy these sites, because they are not under the protection of any organization, of any government department. So it's quite possible that these things will disappear."
What can the Czech Republic do in order to help?
"There are a lot of things to do. The Iraqi side needs experts to build organization in museums, they need people who are able to restore pictures and statues which were damaged, they need experts for the books which were damaged and are now lying on the floor, and no-one is able to do something with them. But I think the biggest need is to give some money for the really basic things, like to buy new doors, to buy new locks, to buy new shelves for books."
How enthusiastic are the Czech Culture Ministry and the Czech Foreign Ministry about the idea of helping Iraq and - more importantly - of putting money into the project?
"The enthusiasm is great. But this problem has of course two sides. One side is to help - to really help - man-to-man - and the second side is to create the cooperation with Iraq, because everyone knows Iraq is one of the most interesting markets now. In Iraq the Czech Republic has a very strong name, there were a lot of projects done in the past, and the Czech Republic is a sort of trade-mark in Iraq, so they know it here, we know it in the Czech Republic. And we have to use it, but because the situation right now is not very good for industrial and other investment, then the idea to start with the culture is, I think, quite clever."