Radio Prague's Monthly Quiz - archive
2017
Question for December
What type of fish is part of the traditional Czech Christmas dinner?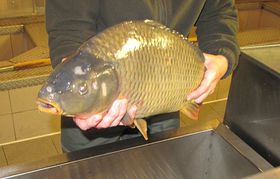 Photo: Ivana Vonderková
The correct answer for December: carp
Winners:
Richard Chen, Trinidad and Tobago
Martin Hyka, Czechia
Irina Isaeva, Russia
Irene Neumann, Germany
Javier Nunez Aramburu, Spain
Mare Soovik, Estonia
Question for November
Where is the oldest stone bridge on the Czech territory?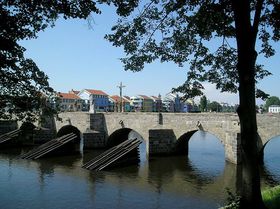 Photo: Magdalena Kašubová
The correct answer for November: Písek
Winners:
Alfons Ballweg, Germany
Renata Dohnalová, Czech Republic
Heimer Sia, Philippines
Ivar Lass, Estonia
Joaquin Ruiz, Spain
Ekaterina Rus, Moldova
Question for October
What is the name of the toughest hurdle in the Great Pardubice Steeplechase?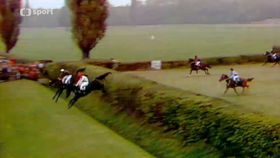 Taxis Ditch, photo: ČT
The correct answer for October: Taxis Ditch
Winners:
Freddy Ramirez Armijo, Chile
Aleksandr Belkov, Russia
Christopher Cambell, USA
Michael Cunningham, Australia
Konrad Sack, Germany
Helena Tajčová, Czech Republic

Question for September
What is the name of the Czech national tree?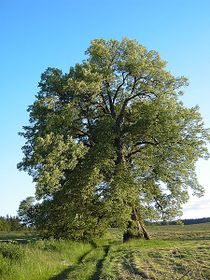 Linden tree, photo: Public Domain
The correct answer for September: Linden tree
Winners:
Mohan Bain, India
Hideyuki Takatoh, Japan
Aleksandr Kuzeminskij, Ukraine
Maili Tannbaum, Estonia
Kurt J. Przystupa, Germany
Miguel Ramon Bauset, Spain
Question for August
What is the name of the chateau where Giacomo Casanova spent the last years of his life?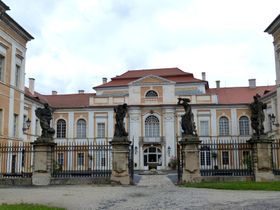 Photo: Klára Stejskalová
The correct answer for August: Duchcov
Winners:
Paul Gager, Austria
Natalija Anatolievna Gnatok, Russia
Věra Halátová, Czech Republic
Maikel Iglesias Rodríguez, Czech Republic
Ming Li, China
Jorge Raul Robles Ocegueda, Mexico
Question for July
An international film festival takes place in the Czech Republic at this time of year. What is the name of the city that hosts it?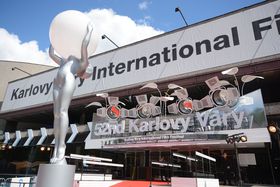 Photo: Eva Turečková
The correct answer for July: Karlovy Vary
Winners:
Rudi Brunner, Switzerland
Oscar Castillo Cabrera, Peru
Dahmani Rachid, Algeria
Anatoliy Kalina, Ukraine
Veronika Libichová, Czech Republic
Mikk Soovik, Estonia
Question for June
75 years ago, on June 10, a village near Prague was razed to the ground by the Nazis in one of the worst atrocities committed on Czech soil. What is the name of the village?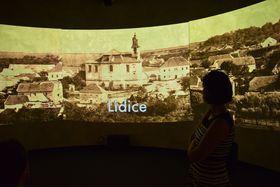 Lidice, photo: Ondřej Tomšů
The correct answer for June: Lidice
Winners:
Olga Ivanovna Fedoseenko, Belarus
Hugo Héctor Longhi, Argentina
Michael Nährig, Germany
Olga Réblová, Czech Republic
Taeko Koga, Japan
Hee Tan, Malaysia
Question for May
Tell us the name of the ruler, born 300 years ago, who introduced compulsory primary school education in the Czech lands.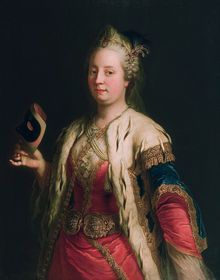 Maria Theresa
The correct answer for May: Maria Theresa
Winners:
Nikolaj Vladimirovich Popov, Russia
Manfred Neumann, Germany
Bernard Leblicq, Belgium
Martin Hlavica, Czech Republic
Paul B. Walker Jr., USA
Martín Estévez Pastor, Spain
Question for April
Which Moravian popular tradition was included in the UNESCO intangible cultural heritage list in 2011?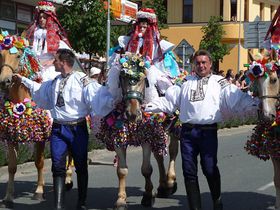 Photo: Milena Štráfeldová
The correct answer for April: The Ride of the Kings
Winners:
Achmad Algazali, Indonesia
Jaroslaw Jedrzejczak, Poland
D W NABI , UK
Svetlana Aksentevna Shpakovskaja, Belarus
Andreas Vehe, Germany
Luis M. Uliarte Alonso, Argentina
Question for March
Which city is located further to the West – Vienna or Prague?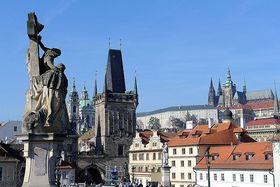 Prague, photo: Filip Jandourek
The correct answer for March: Prague
Winners:
Bridkovskij Oleg, Ukraine
Hrušková Edita, Czech Republic
Koji Nakayama, Japan
Skinner Grant, UK
Wichmann Rolf, Germany
Gómez Gálvez Yusimi, Cuba
Question for February
Who is the author of the novels: Closely Watched Trains, I Served the King of England and Too Loud a Solitude?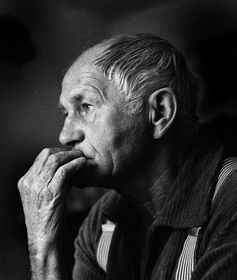 Bohumil Hrabal, photo: Hana Hamplová, CC BY-SA 3.0
The correct answer for February: Bohumil Hrabal
Winners:
Thomas Bégue, France
Marie Dostálová, Czech Republic
Elena Kazina, Russia
George Pearson, USA
Yosir Quijada, Venezuela
Thomas Trummer, Germany
Question for January
The famous German poet Johann Wolfgang von Goethe favored a certain Czech spa where he spent almost three years of his life. Which spa was it?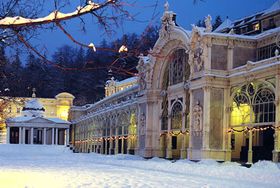 Photo: CzechTourism
The correct answer for January: Mariánské Lázně
Winners:
Stefano Citterio, Italy
Rolf Hill, Germany
Masato Kiba, Japan
Natalija Osadchaja, Ukraine
Marek Peša, Czech Republic
Dmitrij Primak, Belarus
 

  Back