Talking Point
As rights group shuts down, chairman says Czech gays and lesbians must catch up with the tolerant society around them
After seventeen years in the movement, Jiri Hromada is moving on. Last week he announced that Gay Iniciativa, the lesbian and gay rights group he has led for the past seven years, is closing down. Already, the little alcove off of his bedroom, which once served as Gay Iniciativa's main office, has been tidied up and is beginning to look more like an ordinary study.
Jiri Hromada "We always had big meetings in the living room. But my main colleague, my deputy who knows everything about computers sat down there at the desk with the computer, and I sat at this other desk to the right. Here are some interesting mementoes: I got these medals at the gay games. This one I got in Amsterdam, and then this was from Sydney in 2002. In my years working in gay rights, I became an honorary member of many organizations, and these plaques and certificates are from that time."
One wall of the study is taken up by a glass book case, holding copious pamphlets, books and videos about homosexuality - the archival ephemera of the seventeen years Hromada spent in the gay rights movement. In 1990, he became one of the founders of SOHO, the association of Gay and Lesbian Citizens of the Czech Republic. In the year 2000, the group re-formed as the Gay Iniciativa, with civil partnership as its focus, and Jiri Hromada as its chairman.
Mr. Hromada's decision to close Gay Iniciativa, which he announced last week, came as a minor surprise, but the reason he gave was a real shock: he said Gay Inicitativa was shutting down because it had pretty much accomplished its goals - the principle one being registered partnership for gay couples, which became law last year.
But the organizers of social movements don't ordinarily declare victory and go home. So can Hromada really say "mission accomplished"?
"Of course all the work is not done. But the goals we set out in 1990 have been accomplished. Especially in the legislative realm, the status of gays and lesbians has massively improved. Registered partnership was enacted last March. Even more important to us, really the way we got to this place, was by changing the image of gay people. In 1990 no one was even talking about gays at all, not even bad things. In the first poll done on homosexuality in 1990, only 10% said would imagine a gay person as their neighbor. Last year, they did a similar poll connected with registered partnerships, and found that 70% of Czechs accept our differences. That is the main goal we sought to accomplish."
Tereza Kodickova The biggest task now facing the gay community, says Hromada, isn't convincing straight people to be more tolerant, but convincing more gay people to come out:
"We did a survey last year with help from the EU within our own gay minority. What we found was that many people unnecessarily fear the negative consequences of coming out - consequences that seldom actually happen."
A sentiment that's echoed by Tereza Kodickova of the Gay and Lesbian League. Now 31 years old, she came of age at a time when homosexuality had recently entered public discourse. And she can't quite understand why more of her generation hasn't yet come out.
"I think one of the features of the Czech lesbian and gay community is that they don't come out. If you don't come out, you're not likely to face open discrimination. Since Czech society does not have the strong religious views about homosexuality being something wrong, something bad, then it's usually just the fear of the unknown that is the basis of their homophobia. It's quite easy to convince most Czechs that nothing is wrong about it, but for that the community needs to be out."
Kodickova's Lesbian and Gay League is one of several groups that will continue their campaigning where the Gay Iniciativa left off. She says that in 2007, the League will work on making same-sex partnership fully equal with marriage
"There are hundreds of things that go for marriage but don't go for registered partnerships. Property rights are not included, then of course parental rights are not there. What's most urgent are the rights concerning the children that already live in that situation that are already being brought up by couples. When you are nonbiological, parent you don't have any legal relationship with the kid you are in fact bringing up. So that's a problem that the couples would very much like to solve."
Ales Rumpel, photo: www.mezipatra.cz Like Tereza Kodickova, Ales Rumpel is part of the younger generation of gay leaders. He is the programmer for Mezipatra, the Czech Gay and Lesbian Film Festival, and says popular culture has not really had a hit movie or TV show to address lesbian and gay issues.
"Visible gayness is sort of well-behaved, you don't have much discussion about things like public sex or HIV or alternative lifestyle or transgender. When people think of gayness they think of either registered partnership, if they're open minded, or they have their prejudices."
Two decades after Martina Navratilova declared herself a lesbian, few well-known Czechs have made a similar coming out. There is no gay bookstore in Prague, and few businesses take the so-called "pink dollar" seriously. The few out gay Czechs you see on TV, Mr. Rumpel says, are mostly disappointing.
"The first Big Brother but not the Big Brother but a copy of it, was won by a gay guy. What was his name? You see, I forgot...Vladko, Vladko something. That was a big gay media moment."
Of course it's everyone's right to keep their sexual preferences private. But as he closes up shop, and contemplates all that Gay Iniciativa has done, Jiri Hromada fears the work the group did will not have much relevance unless more Czech gays and lesbians go public.
"We have a law against discrimination in the workplace, but very few of those who could have made use of the statute. And in the matter of registered partnership, we also expect more that a couple hundred civil partnerships, considering all the media attention it's gotten. I want people to not be afraid to fight for their rights."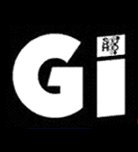 Gay Iniciativa Still, as Mr. Hromada gestures around his cleaned-out office, he doesn't exacly seem sad. If anything, he says, he is relieved to finally have the time to rest on his laurels. He picks up a picture of himself with former Czech President Vaclav Havel.
"President Havel came to the Dum Svetla, or house of light, a center for people with AIDS. We helped to found and built the center, and I co-wrote many of the brochures. The president was very supportive of that, and also was involved in trying to get registered partnership passed. So he was a very supportive of us."
Now that the Gay Iniciativa has closed down, Hromada will devote more energy to his original profession - he is an accomplished stage actor and voice artist. Also, he says he want to put down on paper the remarkable journey he made from the communist-era closet to his very public role today.
"It's a relief to have freed up so much time! One thing I've long wanted to do that I will finally get around to is writing a book about all I've been through in these past years. How one lived in 1990 - because I spent 30 years in the totalitarian system - and how people live today, seventeen years later. I'm very much looking forward to putting that all down. When I think about how much we've accomplished, I'm very happy to hand over real responsibility for the movement to the younger generation. And I hope I'll also have more time for my great love - travel."
If it all works out, his next trip will be to the roof of the world, Tibet.