Panorama
Tea rooms: a modern Czech phenomenon
Take some new age music, mix it with Turkish rugs, Moroccan tiles and Chinese lanterns and finally, add some tea - what you get is a typical Czech cajovna or tearoom, a place which has gradually won its place alongside Czech pubs. Not that tea could ever pose a serious threat to beer - the most popular Czech beverage, but its position on the market seems to have become unshakable over the last two decades.
In the old communist days, the most common teas available on the market were the Pigi and the Klub brands. They may have given the water the right colour, but unfortunately didn't add any taste. But the tea-enthusiast Ales Jurina had always dreamt of establishing his own tearoom. That's why he and his friends established a sort of half-secret association of tea-lovers, back in 1987.
"It was an assembly of people who were in love with tea. It was very difficult at that time because the only tea you could find were Russian teas or from time to time a Ceylon tea. That was all. So we tried to smuggle some teas from Hungary, East Germany or England. We made a tasting of these teas and dreamt of having a tearoom."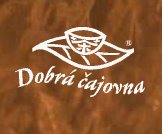 It took a while before Ales Jurina and his friends could make their dream come true. Just a few years after the Velvet Revolution they established a tea-importing company and soon afterwards they opened their first tearoom called Dobra Cajovna, Good Tea-room, right in the centre of Prague, on Wenceslas Square. This is where I met Mr Jurina over a steaming cup of tea, a fresh delivery of a spring tea from Nepal.
"This place is the very first tea-room in the Czech Republic. When we opened in 1993 everybody thought that we were crazy to open a tea-room in a beer and coffee country. But now, 15 years later, the Czech Republic is a country with the highest concentration of tea-rooms in the world. It is nowhere in the west or east where you can see so many tea rooms on such a small area... There are over 300 tearooms. The question is how orthodox they are. Our way is very orthodox. We have no coffee, no wine, no beer... Our way is to import not just the tea leaves but also the tea culture."
The word orthodox may sound odd in connection with tearooms, but actually, many Czechs do regard them as something other than just a place to drink tea. My friend Hana, who used to work in a tearoom, says many people regard them as a sort sanctuary.
Illustration photo "It's a place which works like a magnet for people who are looking for some spiritual things, who would like to discover their own sense of life. Otherwise they are normal and very nice and friendly. It's not just a group of crazy people. But still some of them like tearooms very much. That's something very special. You couldn't meet this kind of people in a café or in pubs."
As Ales Jurina puts it, tearooms provide an ideal mix of social and spiritual experience.
"I think the reason is that Czechs love coming to restaurant with friends and talk for long hours. After some time they get fed up with smoky pubs and drunk people around. So the tearoom is an alternative. It's a good place to come, to feel the safety and to enjoy time. That is one reason. The second reason is that Czechs are very non-religious. Maybe they feel a touch of spirit in the tearoom. So it's a combination of a place where to meet friends and a place where to be in touch with the spirit."
During the pioneering tea years of the 1990s, the Dobra Cajovna tearoom was something like a trend setter and other tea rooms cropping up all over the country usually adopted it pseudo-oriental style.
Waiters or tea-masters in Dobra Cajovna usually wear long black cloaks and you call them by ringing a little bell, once you have decided whether you prefer the Iron Goddess of Mercy, Blue-Green Spirals of Spring from Tai Lake or Silver Monkey's Paw... I once made the mistake of trying to order at the counter but I was met with such a reproachful look that I quickly returned to my seat...
"They are more original than the original ones are... In the East they use tearooms to meet people. It's noisy and people also drink coffee and smoke and it's like in a pub full of people. I don't like these strange places where you cannot even talk to your friends and the waiters are moving very slowly."
"I think you have to have a place open for normal people, where you can also get wine and coffee. In the orthodox places you don't understand the names of the teas and everything is so mystical that you are afraid."
Over the last few years, quality tea has become quite a common thing in the Czech Republic and you can get a decent cup of tea even in an ordinary coffeehouse. However, Ales Jurina of the Dobra Cajovna tearoom doesn't seem to worry about the future. Apart from establishing a chain of tearooms all over the Czech Republic, he has also opened a branch in Slovakia, Poland and even in the U.S.
"I am very proud that a lot of tea-businessmen and tea-gardeners and people from tea-auctions from all over the world are coming here, wondering how it is possible that here, in such a small country with no tea-tradition, tea is rooted so deeply in people souls. Two weeks ago a very famous Japanese tea master came and spent two weeks with us on a tour through our tearooms. He enjoyed the fact that people in the Czech Republic like to go to the tearoom and enjoy tea. It is not normal in Japan now. In Japan now tea is just a beverage for old people. He thought it was a miracle that here, tea is a beverage also for the young."
Water-pipe Indeed, tearooms become increasingly popular among teenagers. Although they don't necessarily come because of tea:
"Teenagers really like tearooms very much. It's a phenomenon especially among Czech teenagers right now."
What kind of tearooms?
"They have to have water-pipes. The rest doesn't really matter."
Whatever the future of Czech tearooms may be, one thing is clear. Those who have spent some time drinking and serving it are bound to fall under its magic spell sooner or later:
"It was wonderful to work there. Because I discovered that it's not just tea but it's hundred of tastes and hundred of ways to drink it. It's really a great experience to drink good tea. Before that I already knew that you had different kind of wines and that you can really get a good wine, but I didn't know anything about tea. For me it was just black tea and green tea.... Then I discovered that in one tea, when you drink the first cup it has some special taste, and the second has another taste and you can feel the differences. That was something great."
"For me it's a way of life. I appreciate the culture and the spirit of the tea countries and I appreciate to be in touch with the tea people in those countries. I want to make something like a mission to bring the tea and the tea-culture here and to bring this feeling to our customers. I think that's the difference between tea and coffee. I think coffee is without any spirit. Therefore I am a tea devotee."