Today in Mailbox: Radio Prague's Czech language programmes, personal memories of the former Czech President Václav Havel, the European Court of Human Rights' ruling on the case of František Oldřich Kinský. Listeners/readers quoted: Stephen Hrebenach, Harold Yeglin, Frank Miata, Carrie Paterson, Deborah Floyd, Colin Law, Jaroslaw Jedrzejczak, Miguel Angel Lahera Rivero, Charles Konecny, Hans Verner Lollike, Alan Roe.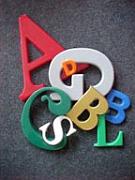 Hello and welcome to Mailbox, Radio Prague's regular feedback programme.
Our longtime listener Stephen Hrebenach from the United States asked the following question:
"After hearing the latest Mailbox, I did manage to find text of ABC of Czech on your website. I had to go waaaaay back to see it. I thought that since it was being rebroadcast, it might rotate forward with a more current date, similar to the labels on the rebroadcast of From the Archives. I had tried using the search function on your web page with several variations of 'ABC of Czech' with no success, which was why I had first inquired.
"So now I wonder if you will go even further back in the archives and broadcast 'Living Czech' after ABC of Czech has run its course. I still have the print outs of the Living Czech broadcasts that your station sent me many years ago. That was before the Internet access became a part of everyday life."
Living Czech with Nick Carey was broadcast more than ten years ago and it was a very popular programme. But I'm afraid we are not planning to rerun it as we no longer have the recordings of the complete series.
Harold Yeglin from the USA shared his personal memory of President Václav Havel who passed away in December last year.
"I am American veteran of World War II, now age 86, who is adding a word, as a citizen of the world, in regard to the passing of President Václav Havel.
Václav Havel "I had the privilege of meeting Václav Havel, in 1990 in Pilsen and again in 1995 at a special ceremony in Prague Castle. Both events, 1995's in particular, will forever be highlights of my life.
"On May 5, 1995, President Havel hosted 12 American war veterans. He presented each of us with a special medallion minted to celebrate the 50th anniversary of the end of World War II in Europe. Three members each from four divisions of the war's 3rd U.S. Army, commanded by General George Patton, were hosted at this special ceremony in Prague Castle.
"We were part of a larger group of American veterans assembled in Pilsen to attend the West Bohemian city's 50th anniversary celebration of the liberation from German rule by the U.S. Army. We were transported that morning of May 5 from our Pilsen hotels to the elegant Prague Castle in U.S. Embassy autos.
"Dignitaries attending that ceremony included Madeleine Albright, then the U.S. ambassador to the United Nations and later the U.S. Secretary of State.
"One of my prized possessions is a photograph of myself talking to President Havel at a reception following the formal ceremony.
"Five years earlier, in May 1990, just brief months following the Havel-led Velvet Revolution: Pilsen was able for the first time since May 1945 to honor Americans who had liberated it – never allowed by Communist rulers in the previous four decades.
"A large number of veterans, including myself, came to Pilsen from the United States for that grand event. President Havel and U.S. Ambassador Shirley Temple Black came from Prague and were honored at a ceremony in Pilsen City Hall. It was a joyous several days for visitors and citizens alike.
The liberation of Pilsen in 1945 "Memorable highlights of May 1990 in Pilsen, in addition to the presence of President Havel and Ambassador Shirley Temple Black, were performances by singers Karl Gott and the incomparable Marta Kubišová. The memories of Václav Havel are lasting."
Frank Miata from New York City responded to a recent report on the European Court of Human Rights ruling that the Czech state had denied a fair trial to the late Austrian aristocrat František Oldřich Kinský who had sued the country over his property claims.
"The official government response to the European Court on Human Rights is a classic for its cold blooded [denial] to be treated fairly and lawless sensibility to the fate of the man and his right by the Czech state. This is the same mentality that existed under the Soviet era regime and characterizes all lawless bureaucratic systems.
"That the government can actually talk about its victory on the issues of property, while it was shown to be in violation of Mr. Kinsky's legal rights to a fair and impartial hearing before the court should be cause for real concern for all Czechs who care about liberty and human rights. After all, your country has paid a terrible price to rid itself of state thuggery under communism; to have that mindset displayed by a government official is appalling."
Thank you for your comments and now onto our monthly competition. Carrie Paterson from Los Angeles wrote:
"In answer to your monthly Czech quiz question, the author to coin the term was Karel Čapek. However, he admitted in a newspaper that it was actually his brother Josef who came up with the idea. I learned this in a marvelous book, 'Reflections of Prague: Journeys through the 20th Century' by Ivan Margolius."
Karel Čapek Deborah Floyd also from California writes:
"My husband & I, who are fans of his work, visit his grave in Vyšehrad cemetery each time we are in Praha. There has been for some time now a little tin robot on his grave someone left as a tribute to this work."
Colin Law from New Zealand sent us this answer:
"Karel Čapek was born 9 January, 1890 in Malé Svatoňovice, some 40km north of Hradec Králové in eastern Bohemia. He died aged 48, from double pneumonia, on 25 December, 1938.
"Karel was the youngest son of a doctor, Antonín Čapek, and Božena Čapková. Karel's brother Josef was 3 years older and sister Helena was 4 years older than Karel. It was Josef, an author, artist and poet, who thought up the word 'robot'. The brothers lived together and shared their writing experiences.
"The word 'robot' was used in Karel Čapek's play entitled R.U.R., which was about a factory making artificial people and about the issue of whether the artificial people were being exploited. Karel was considering what to call these workers and after he discarded both dělňas (worker) and laboř (work) as unsuitable, his brother Josef suggested roboti from which Karel took robot as the name for his artificial people. The word came into popular use and if it had been possible to patent a word Karel, Čapek could surely have made his fortune, had he lived.
"On 26 August, 1935, Karel Čapek married actress Olga Scheinpflugová, whom he had known for almost 15 years. Olga was 32 and Karel 45. Throughout the 1930s Čapek wrote about the dangers of national socialist and fascist dictatorships. He tried to warn the Western powers about the rising threat from Nazi Germany. Because of his writings, the Nazi Gestapo named him 'public enemy number two." Nevertheless, Karel refused to leave Czechoslovakia when, in November 1938, he was offered the chance to go to exile in England.
"In December 1938 Karel suffered from influenza and developed pneumonia. He died in the evening of December 25th. His wife Olga was interrogated by the Gestapo and lived in fear during the Nazi occupation. During the war she began writing 'The Czech Novel" in which she describes her relationship with Karel. She survived him by 30 years and died in 1968 after a heart attack on stage at The Vinohrady Theatre where she was playing the main character in Čapek's play 'The Mother'.
"Josef Čapek, who shared Karel's views on national socialism and Adolf Hitler, was arrested in 1939 and sent to Bergen-Belsen Concentration camp. He died there in 1945 shortly before the camp was liberated by the British 11th Armoured Division. He wrote 'Poems from a Concentration Camp' while in Belsen.
"The grave of Karel Čapek and his wife Olga Scheinpflugová is in the Vyšehrad cemetery in Prague and carries the inscription 'Here would have been buried Josef Čapek, painter and poet. Grave far away.' A memorial to the Čapek brothers stands on the square, Námĕstí Míru in Prague."
Olga Scheinpflugová, Karel Čapek Jaroslaw Jedrzejczak from Poland listens to the Russian and English broadcasts but has been a Radio Prague listener since 1980 when Interprogramme Radio Prague broadcast in the Polish language.
"I have a personal remark regarding Karel Čapek and me and my wife. We got married 13 years ago. The invitations to our wedding guests included the following words by your famous writer Karel Čapek:
'Jesteśmy dwoje – dwoje na wszystko, na miłość, na ból i na godzinę szczęścia, na wygrane i przegrane, na życie i na śmierć – dwoje."
'We are two – two for everything, for love, life, fight and pain, for hours of happiness. Two for victories and losses, for life and death. Two.'"
Miguel Angel Lahera Rivero writes from Cuba:
"I listen on shortwave via Radio Miami International because here in Cuba since the Internet is still expensive. My answer is: The Czech author who first used the word 'robot' was Karel Čapek."
Charles Konecny from the USA wrote:
"Čapek had a very solid family up-bringing and was especially close to his brother Josef. He went on to become a talented writer (sometimes working together with Josef) of novels, articles, poems, and plays. His writings often reflected his concern for the Czech nation and his work would lead him to socialize with President Masaryk and the Czech elite. And of course, one of his best known works was his science-fiction play R. U. R., where he coined a new word 'robot', which was actually suggested by brother Josef. Čapek's robots looked like real people but were actually artificial people made by machines. It is an intriguing idea and scary thought if it could actually be done. So I tip my hat to Karel Čapek. Not only was he one of the foremost Czech writers, he was a true patriot of the Czech people. Artificial people......hmmm."
Josef and Karel Čapek Hans Verner Lollike from Denmark writes:
"It is too bad that now only English is contributing new words to the common vocabulary. In Denmark we are still very proud that we at least have contributed with one word: OMBUDSMAND. I am sure you have given us more words. As for ROBOT, the word was used by Karel Čapek in 1920 his play ROSSUM's UNIVERSAL ROBOTS, but the word was proposed by his brother Josef Čapek, a famous artist, whom he had asked for advice. It is very interesting that an artist created a word that is used for a highly advanced technical device."
Alan Roe from the United Kingdom wrote:
"It was his brother, the painter and writer Josef Čapek, who actually originated the word. Karel introduced the word robot in his 1920 play R.U.R. (Rossum's Universal Robots). On research, I discovered that this play begins in a factory that makes artificial people called robots who, whilst they can think for themselves, seem happy to serve. At issue is whether the robots are being exploited and the consequences of their treatment. It sounds like an interesting play, and would be as relevant a theme today as it was over 90 years ago. These days we mostly associate Isaac Asimov with Robots and Robotics, and in particular the 'Three Laws of Robotics' which recur throughout his books and have since been used by many other writers."
Thank you so much for your answers and this time our prize goes to Aarti Jawale from India ... Congratulations!
This month's mystery man was suggested by Brack Brown from the US.
Our mystery person was born in 1834 in what is now the Czech Republic. Twenty years later he left for the United States to become a renowned sculptor best known for his Civil War monuments.
Please send us your answers by the end of March to english@radio.cz. All your comments, questions and, of course, reception reports are also welcome. Until next time, take care.