Current Affairs
Unearthing 'The Czech Connection' in WW II-era Buckinghamshire
When the wartime blitz hit London in 1940, Czechoslovak President in exile Edvard Benes was urged to pack up and seek refuge in the English countryside. For the next five years, Benes and his wife lived in The Abbey, a country estate owned by friends of the Rothschild family, in the picturesque village of Aston Abbots. His cabinet found safe haven at Wingrave Manor in a nearby village, while some 100 Czechoslovak soldiers kept a watchful eye. Local history enthusiast Neil Rees has a new book on the period, full of local colour and drawing heavily on the stories of villagers and Czechoslovak veterans alike. Brian Kenety has more.
The villages in the county of Buckinghamshire were chosen as an ideal compromise between safety and the vicinity to London. Jan Masaryk, the son of the first Czechoslovak president, often spent weekends in the area at the home of a well-heeled friend, Anthony Rothschild. It was on Masaryk's recommendation that the Czech government-in-exile high-tailed it to Buckinghamshire in early 1941.
Neil Rees' new book out this week, "The Czech Connection - The Czechoslovak Government in Exile in London and Buckinghamshire", was two years in the making, based in large part on interviews with local villagers and the Czechoslovak soldiers and officials billeted there.
Edvard Benes "What got me interested was that I live in a part of England called Buckinghamshire and in some small villages near where I grew up lived President Benes, Jan Masaryk, and other members of the Czechoslovak government during the war. But over the years when I've had Czech visitors come to see me, I've been taking them to these villages and they normally say, 'Oh, we thought they lived in London.' So I decided to investigate it, find out properly."
President Benes made several gifts to Aston Abbots, including a bus shelter along the route to Wingrave which is still in use. He also donated money to the village school, along with a globe which now has a place of honour in the local museum. But by visiting scores of locals, author Neil Rees has unearthed a rich landscape of lesser-known, more personal details about the Czechs' time in Buckinghamshire.
'The Abbey' at Aston Abbots "Many of the Czechoslovaks left souvenirs and photographs with the local people whom they had met, and very often when I go and talk to people they bring something out of a drawer and they say, 'Oh, I've had this for 60 years,' and it's a medal, or a badge or photograph, and I would say, 'May I borrow those and copy them?' And so this book is based up the photographs of people who have kindly let me publish them, combined with their stories".
"In some cases, people continued to write to their Czechoslovak friends. Normally, this stopped in 1948 because, unfortunately, many of the soldiers that were stationed in Britain during the war went home as heroes but then in 1948 were imprisoned by the communists, and at that point their contact with the West ceased".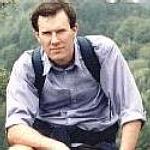 Neil Rees A detachment of about one hundred Czechoslovak soldiers of the Czechoslovak Independent Brigade stayed at Aston Abbots as the President's guard. They were also posted around the village, armed with tommy guns and even anti-aircraft guns. The platoon cook, Martin, had use of the oven at the Bull and Butcher public house on Tuesdays and Thursdays. In later years, the men had their own football team called "the Carpathians".
"And they mixed a lot with the local people - not on the political side, because what they did was secret, but in a social way. They used to hold events for the local people, and the Czechoslovak soldiers would drink in the local pubs. And a number of them married local people as well. But actually in 1945, with liberation, almost all of them went back. But many of them returned with the coming of Communism. However, they didn't return to the villages where they used to live because they didn't want to be found by the communists and that would have been too obvious a place to go back to".
If you would like to learn more about this period of Czech-Anglo history, or order a copy of Neil Rees' book, please have a look at the website www.czechsinexile.org/index-en.shtml