Current Affairs
New witness comes forward to cast doubt on Kundera "informer" claims
Allegations that the Czech writer Milan Kundera informed on a suspected western agent in 1950 have dominated the news all this week, and on Wednesday there was a new twist: an 81-year-old literary translator named Zdeňek Pešat came forward to say it was not Milan Kundera who had gone to the police, but their mutual friend Miroslav Dlask. Earlier this week Milan Kundera broke a 25-year vow of silence to categorically reject the "informer" claims.
Iva Militká, photo: Archives d'ABS The allegations against Milan Kundera were published on Monday in the weekly Respekt, and were made by Adam Hradílek, a researcher at the Institute for the Study of Totalitarian Regimes. They are based on two sources - a 1950 report from the communist police, and the testimony of an elderly woman named Iva Militká, who was a student in Prague at the time.
It was Iva Militká who bumped into Miroslav Dvořáček, the western agent who was later betrayed to the police. It was Iva Militká who offered to put him up for the night in her student dorm. It was Iva Militká who told her boyfriend and future husband – Miroslav Dlask – about the chance encounter with her old friend.
Iva Militká-Dlasková, photo: Ludvík Hradilek, aktualne.centrum.cz Exactly what happened between that point and Dvořáček's arrest several hours later will most likely never be known. Iva Militká, now Dlasková, speaking in an interview to the Aktualne.cz news server, said that after decades of silence her husband had finally told her in the early 1990s it was not him – as she had always believed - but his friend Milan Kundera who had gone to the police.
However Zdeněk Pešat, an 81-year-old literary translator, has come forward to refute that claim. Speaking to the Czech News Agency, he says he remembers Miroslav Dlask telling him that he had informed the authorities, and not Milan Kundera. So with these fresh doubts, does the Institute stand by its story? I asked the body's Vojtěch Ripka to comment.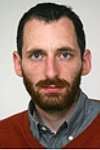 Vojtěch Ripka "We have to be professional and still consider all other sources – their reliability, their relevance, and so on. In order to do that, we need to speak to the gentleman and prepare a proper biographical interview with him, and then critically look at what he says and connect it with other sources and only then include it in the research."
Milan Kundera Do you think it's possible at least, theoretically, that someone – maybe Miroslav Dlask, maybe someone else – went to the police in 1950 claiming to be Milan Kundera, or perhaps using his ID card?
"We simply have to say that our version as it was published in Respekt was the right version and any amendments to it should not change the basic story, but may amend other facts. But these facts have to be based on the same research methods as Adam Hradílek used for his story."
It's likely that only two people know the whole truth of what happened on March 14th, 1950. Milan Kundera categorically rejects the allegations, and says he has no idea how his name appeared on the report. That leaves Miroslav Dlask, who died several years ago. All that's left is the testimony of his widow.