Current Affairs
Author Daniela Hodrová and translator Martin Hilský to receive top Czech literary awards
In a tradition going back to 1920, on the eve of October 28, marking the birth of Czechoslovak independence, the Czech Culture Ministry grants annual State Awards to outstanding Czech authors and translators. This year's recipients are author and literary scholar Daniela Hodrová and translator and university professor Martin Hilský who recently completed his translation of the entire work by William Shakespeare.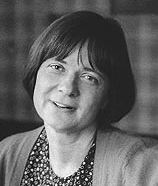 Daniela Hodrová Sixty-five-year old Daniela Hodrová is familiar both with the theory and practice of writing. Since the 1970s she has devoted herself to creative writing as well as research, specializing in the theory of the novel. Her books have been published also in French, German and Polish. Literary historian Vladimír Novotný who is a member of the jury describes her latest book "Vyvolávání" (Invoking).
"Maybe we could call this book a symphony of memory. Hodrová is not an author who spews out a useless and short-lived book every year. She writes sparsely, her previous book was published seven years ago. The long pause is proof of her strong aesthetic responsibility with which she approaches her writing, her creative calling."
Sixty-eight-year old Professor Martin Hilský, translator and Shakespeare scholar, has recently concluded his lifelong endeavour of translating the complete works of William Shakespeare into Czech. All the plays and poems were published earlier this year in one volume.
"This is the most significant award for a translator and I am glad that it helps to bring the invisible art of translation to the forefront – because translation tends to be overlooked. I am also very happy that the tradition of rewarding translations continues. I accept this as recognition of my lifelong effort and I am happy to be part of the tradition of Czech Shakespearean translations. I think it is an impressive tradition and I believe the standards are very high. So I am happy to be part of it."
Martin Hilský Martin Hilský was first offered to translate a play by William Shakespeare 28 years ago for Prague's National Theatre. That is also where he is going to receive the award from Culture Minister Jiří Besser.
Since 2003, the Culture Ministry has also been granting special honours to artists for their outstanding contribution to Czech theatre, music, visual arts and architecture. This year's awards go to jazz theorist Lubomír Dorůžka; Leoš Válka, founder of the Prague DOX gallery; architect Miroslav Masák; film director Jan Němec; and posthumously to film score composer Zdeněk Liška.